Clearing Out the Clutter
April 30, 2020
---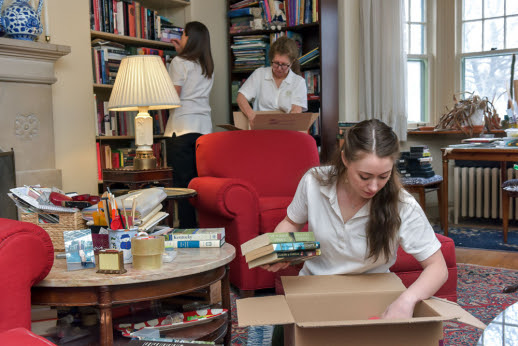 That's a wrap! Thank you for joining us for our 6th annual clutter challenge. Every April for the past six years we have dedicated the entire month to addressing the clutter in your home.
Read more
Home Projects To Do Now to Maximize Profits Tomorrow
April 21, 2020
---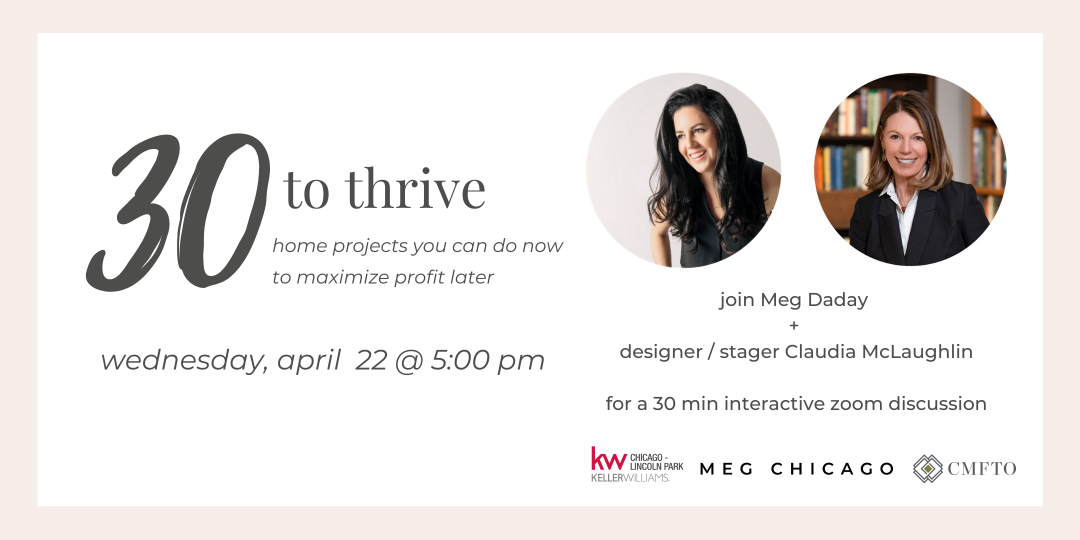 Join us on Zoom on Wednesday, April 22!
Please join us tomorrow for a half-hour interactive Zoom conversation where we will be discussing the various home projects you can do today that will reap benefits in the future.
Read more
Tips on Editing Your Home
March 26, 2020
---
As we are spending more time at home, we've heard from many of you noticing the little things that have been neglected over the years. Staging to Live® is something we've been talking about for years and is now a common theme.
Read more
"Right Time, Right Size, Right Place" – An Invitation
January 23, 2020
---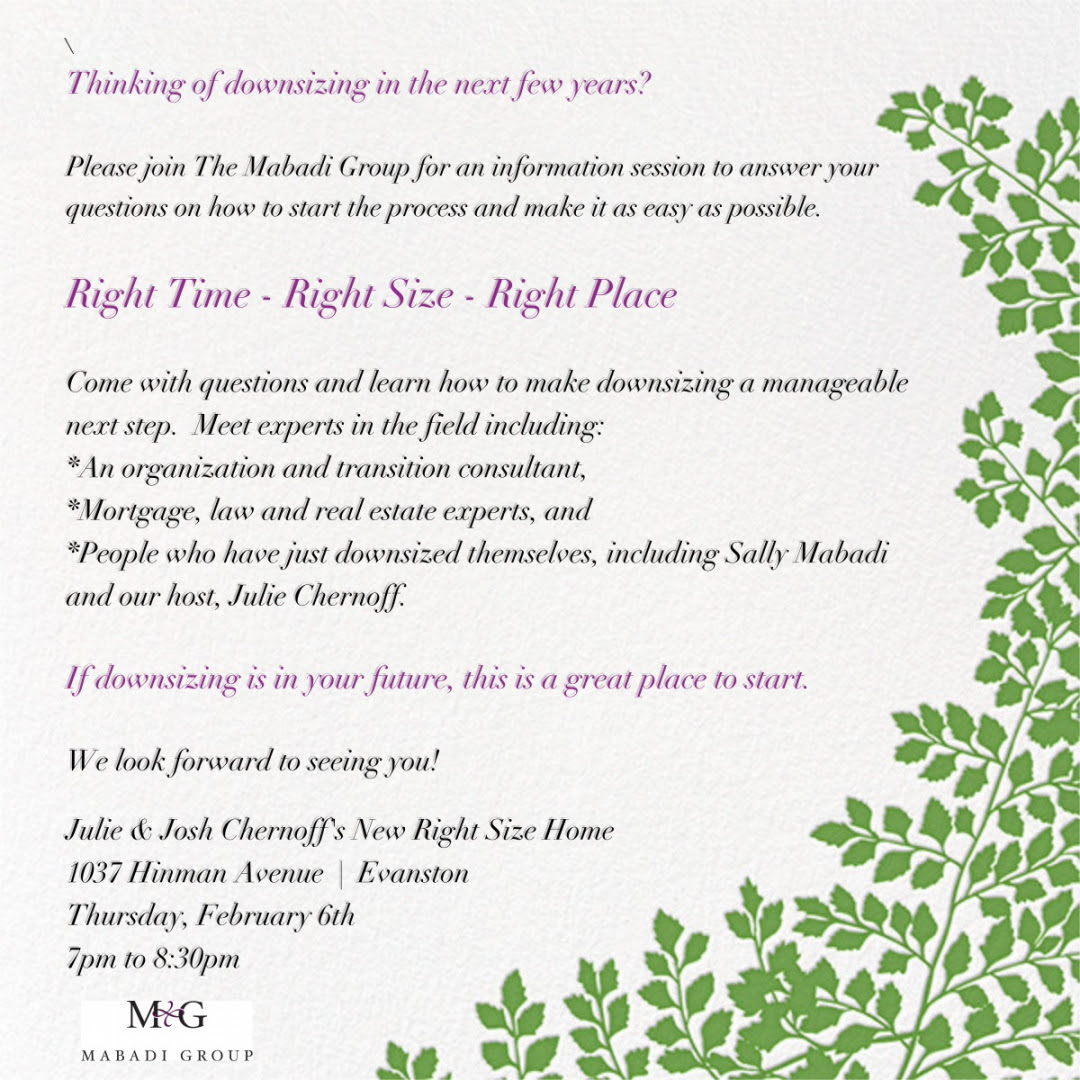 Has the thought of rightsizing left you with unanswered questions? If so, we can help.
Sally Mabadi and I will be hosting an evening discussion on Thursday, February 6th at 7:00pm in Evanston. We will be addressing your questions on how to make the best decisions based on your short- and long-term needs.
Read more
CMFTO™ and Classic Chicago magazine
November 14, 2019
---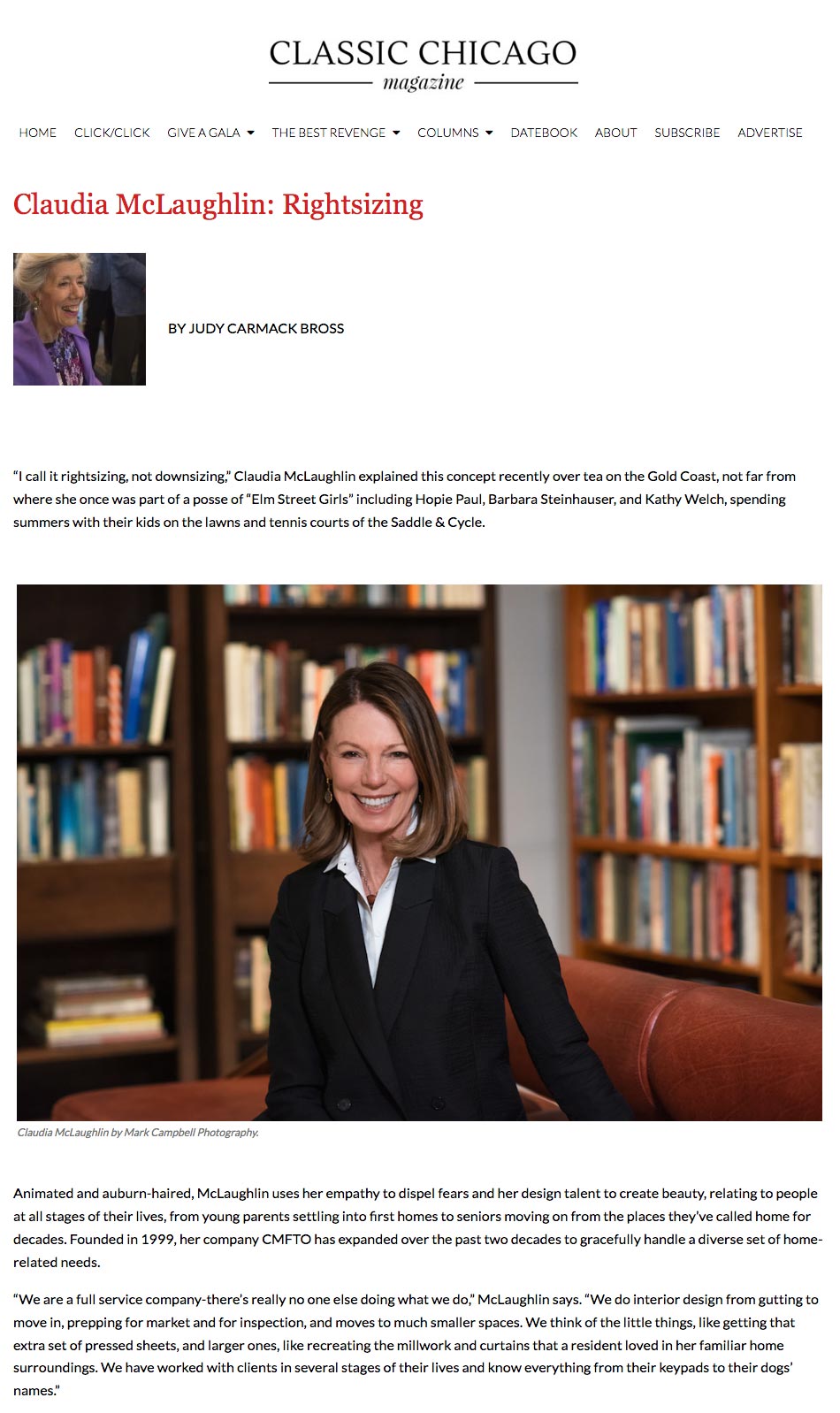 Last Sunday, we were featured in Classic Chicago – "the online magazine that celebrates the traditional qualities of a great world city." I sat down with their Editor, Judy Carmack Bross, to discuss all things home-related, and how CMFTO has evolved over the years to meet our clients' many and varied needs.
Read more