CMFTO and Wells Fargo Present: A Life Management Educational Seminar
April 9, 2019
---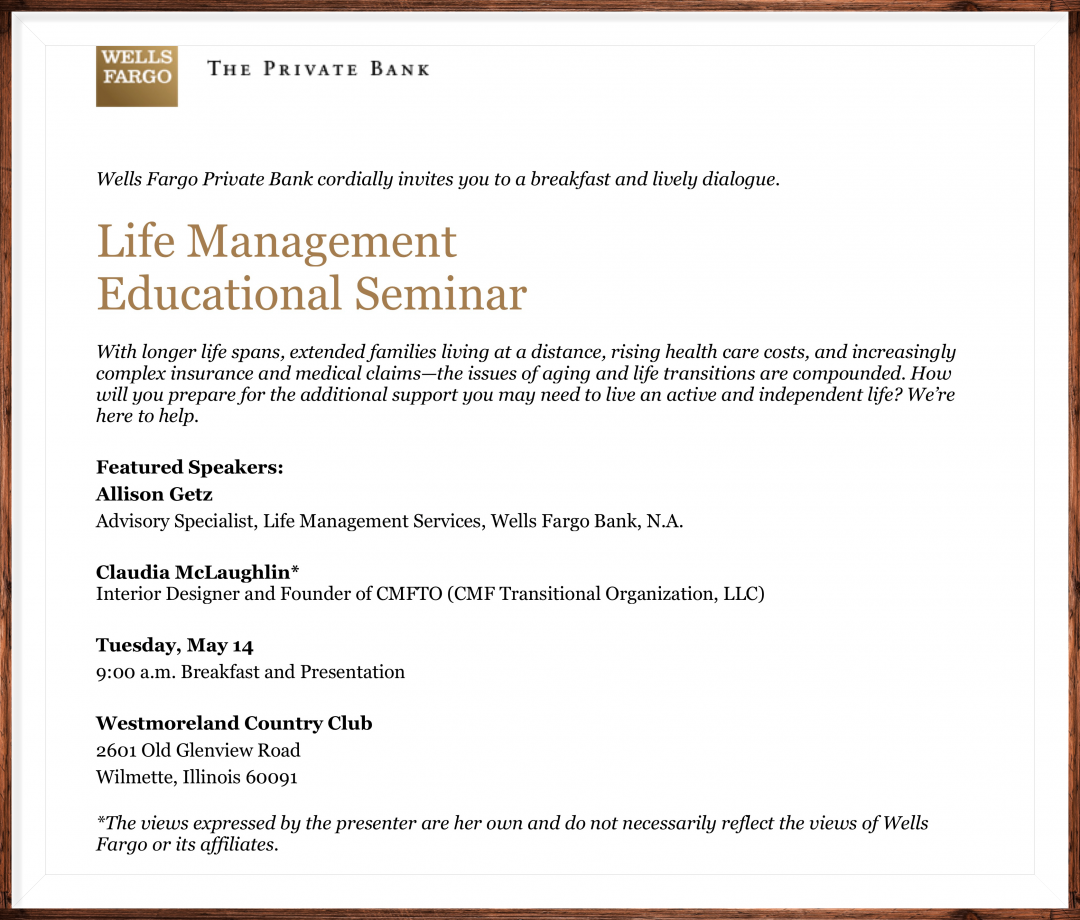 Please join Claudia McLaughlin of CMFTO and Allison Getz of Wells Fargo for breakfast and a lively dialogue focused on the issues of aging and life transitions. Together, Claudia and Allison will be helping to answer the question:
How will you prepare for the additional support you may need to live an active and independent life?
Read more
The CMFTO™ Road Show
February 21, 2019
---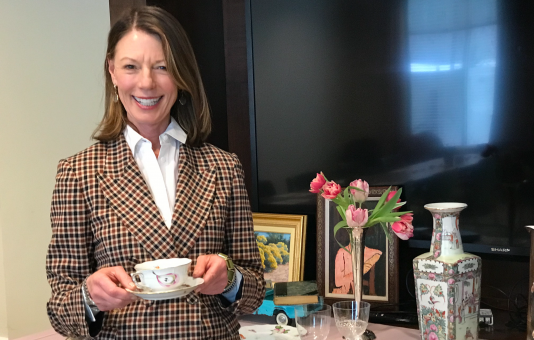 Yesterday, we hosted a wonderful afternoon tea at one of our preferred Senior Lifestyle communities, The Sheridan at Green Oaks. During our event, we also presented our 'CMFTO™ Road Show' highlighting the common misconceptions in valuing our treasured belongings.
Read more
Giving Thanks and Giving Back
November 21, 2018
---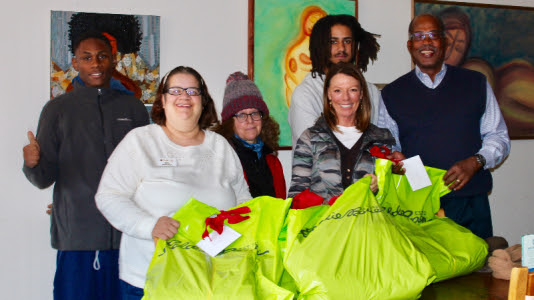 CMFTO's Charity of Choice 2018
Thanksgiving is a day of gratitude and reflection. At CMFTO, we are grateful to local organizations making an impact in their communities, and one of our favorites is North Shore Exchange.
Read more
What's Your Next Move? You're Invited!
May 17, 2018
---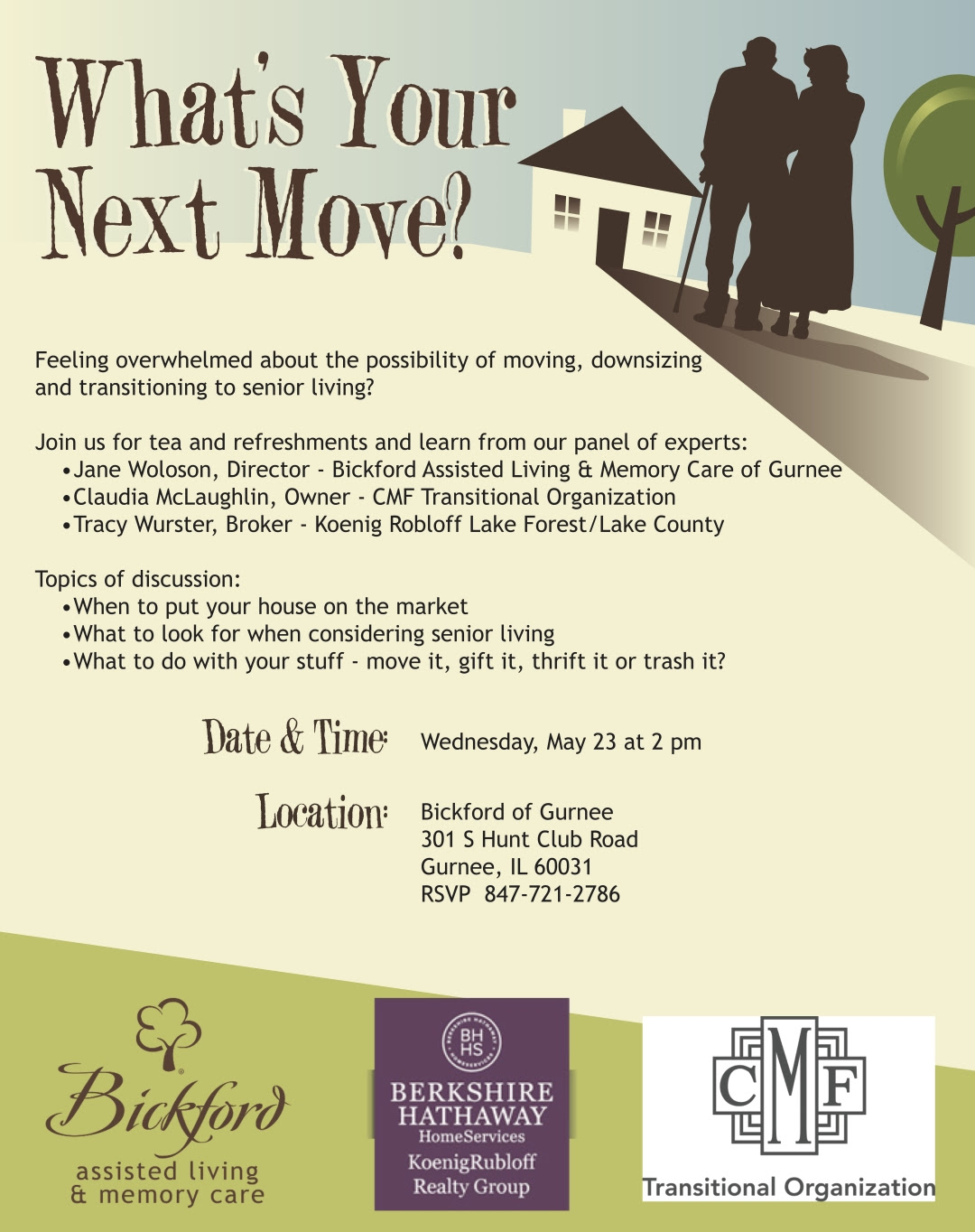 On Wednesday, May 23rd at 2pm we will be joining a panel of experts to discuss the ins and outs of transitioning to senior living at the Bickford of Gurnee. Please join us as we discuss:
When to put your house on the market What to look for when considering senior living What to do with your "stuff"
We hope you will join us to learn more.
Read more
4th Annual Clutter Challenge – Week 2: You're Invited (LIVE Presentation)
April 12, 2018
---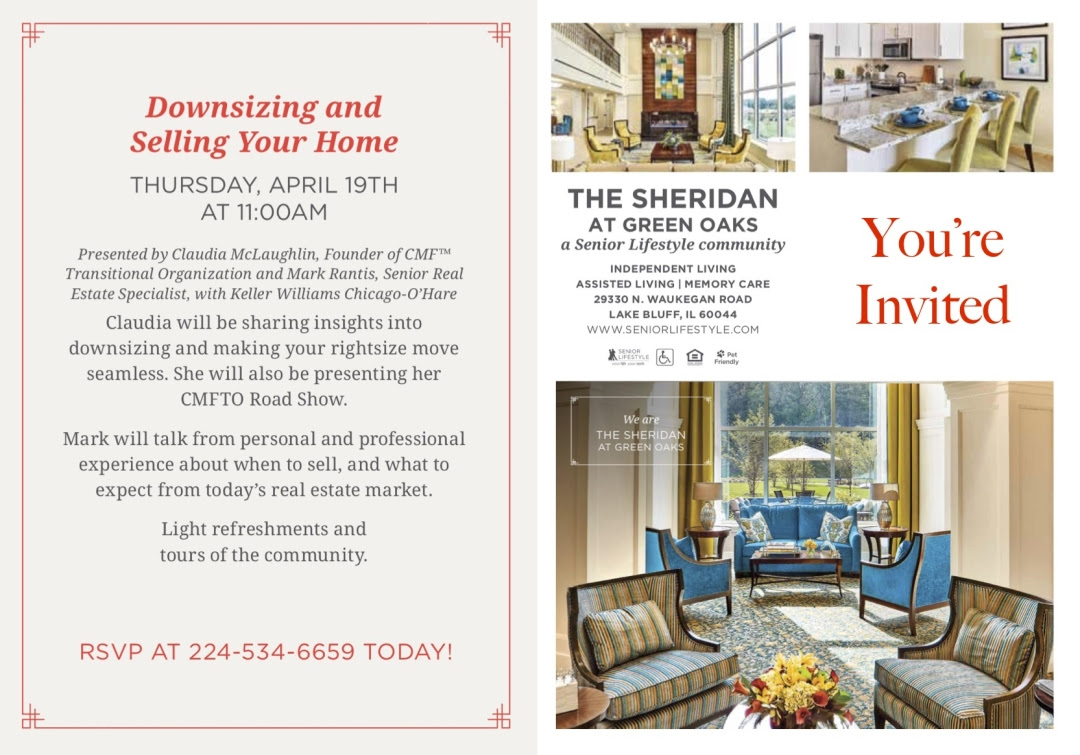 We interrupt our regularly scheduled Clutter Challenge to invite you to attend Claudia's LIVE presentation of the "CMFTO Road Show." This is an opportunity to learn, in person, how to differentiate between trash and treasure, and what you can do with unwanted items.
Read more