3 Gift Ideas for a Housewarming Party
August 22, 2019
---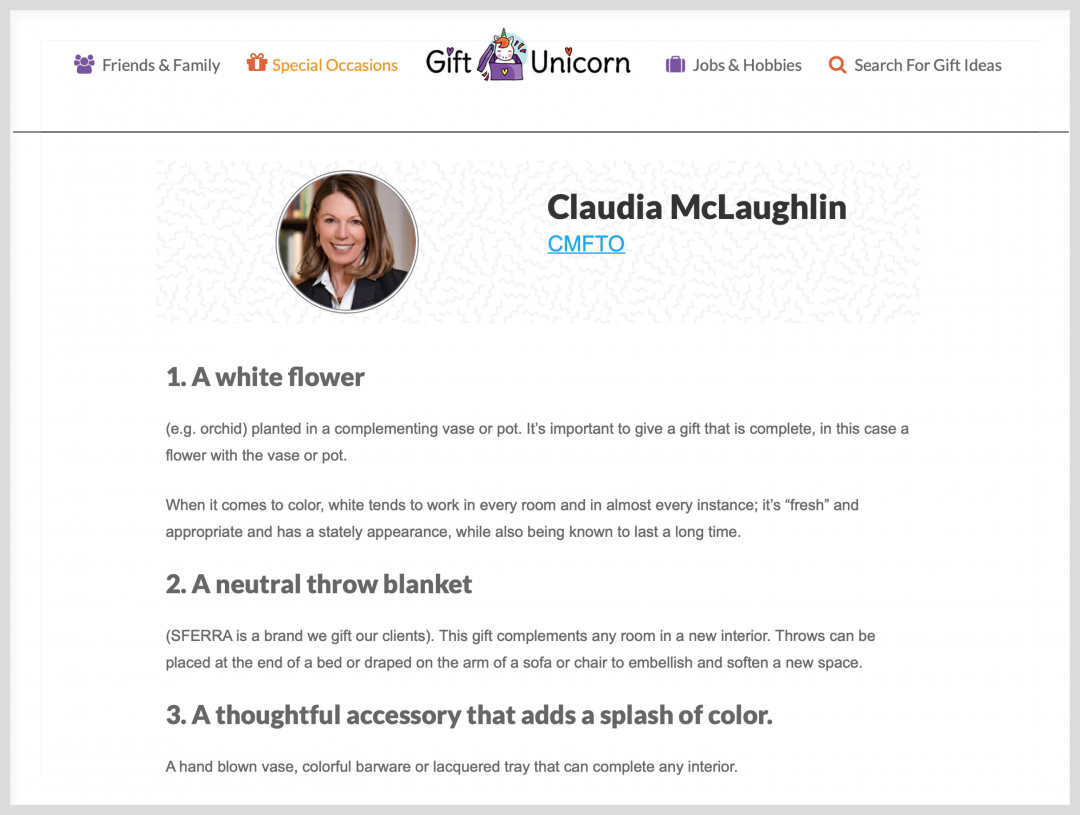 We were recently asked by Gift Unicorn to contribute our 3 Gift Ideas for a Housewarming Party, alongside 39 other Interior Designers. Here are our perfect picks for celebrating a new home:
A white flower, such as an orchid, in a beautiful pot.
Read more
Announcing: NASMM Circle of Service Designation
May 3, 2018
---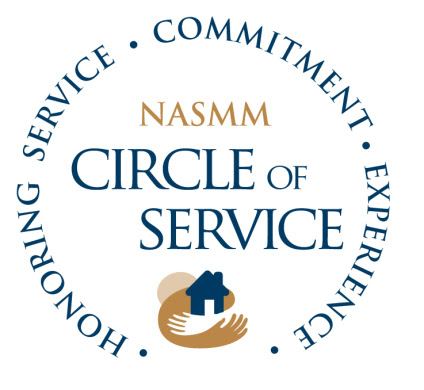 We are pleased to share with you our latest news: CMFTO™ has been awarded the Circle of Service designation by the National Association of Senior Move Managers (NASMM).
The Circle of Service designation is bestowed on Senior Move Management companies that have been NASMM members, in good standing, for a minimum of five years, and have shown consistent dedication and support of the National Association of Senior Move Managers and the Senior Move Management profession.
Read more
Upcoming CMFTO™ Events
October 19, 2017
---
Claudia and CMFTO™ are proud to be presenting at various upcoming events, supporting local realtors and clients in their related businesses and projects. We look forward to seeing you there!
October 25-26, 2017
Claudia will be presenting at the Luxury Home Marketing Specialist Training October 25-26 at the University Club in Chicago.
Read more
What Matters To Our Clients, Matters To Us
August 31, 2017
---
At CMFTO, our clients are our focus. What's important to them, is important to us. That's what it's all about. And we like to show our support in as many ways as possible.
Read more
Creating A New Fresh Look: CMFTO's website has received a makeover!
June 8, 2017
---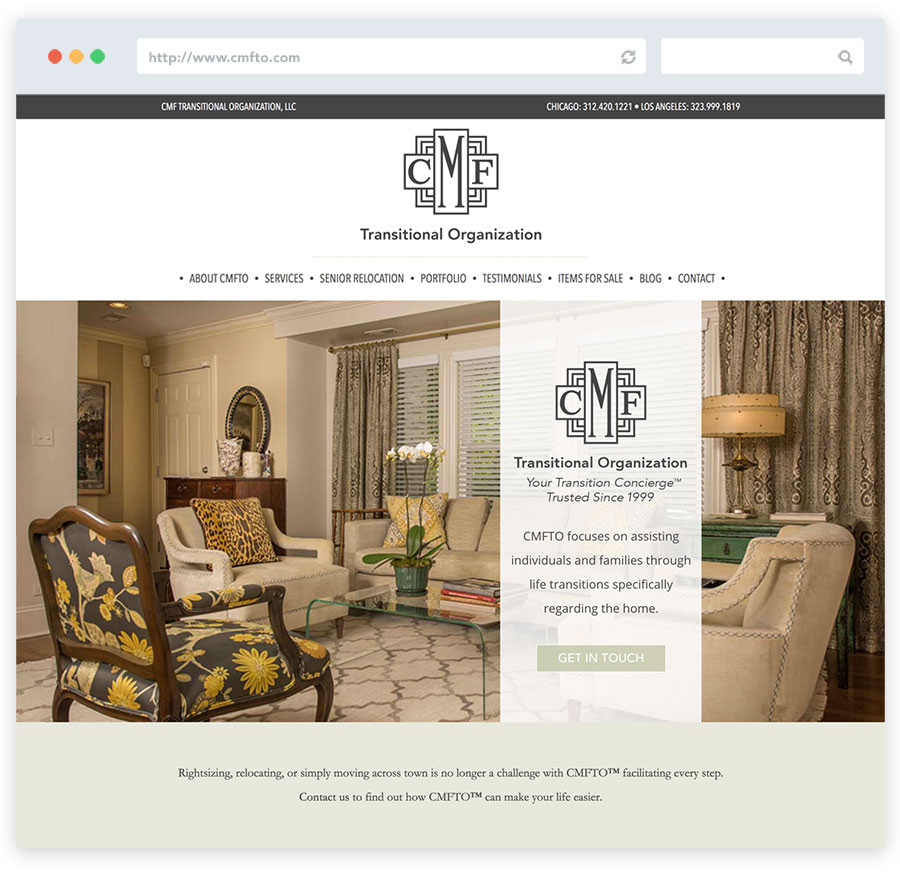 Have you noticed our new look? Not only is our website totally refreshed, but so is our newsletter! We are so excited to share our brand new online home for CMFTO with you.
Read more