Announcing Our Newest Senior Relocation Partnership
October 25, 2018
---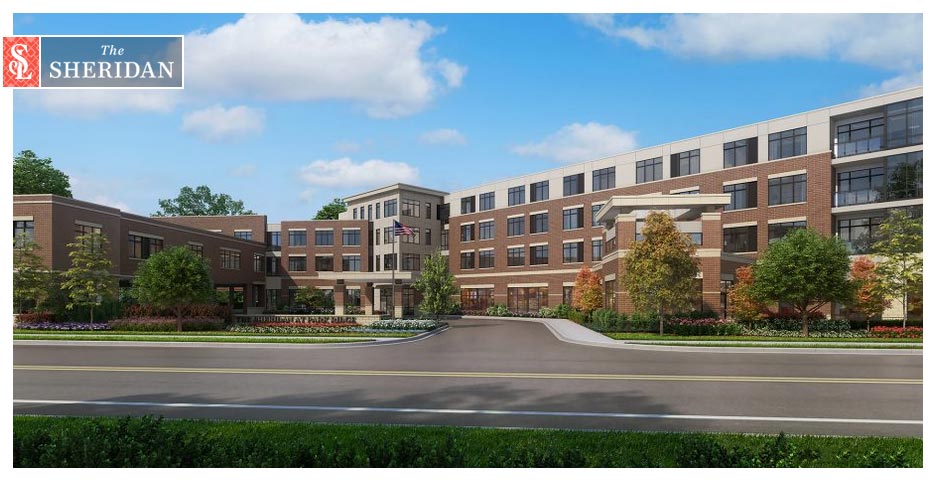 We are thrilled to announce that we are the new Preferred Relocation Provider for incoming residents into The Sheridan at Park Ridge, a new Senior Lifestyle community.
Located in the heart of Park Ridge, IL, just minutes from the town center, The Sheridan at Park Ridge is one of the newest communities in the Senior Lifestyle portfolio, and the latest addition to our list of CMFTO Senior Relocation partners.
Read more
A Dependable Trustworthy Team
June 7, 2018
---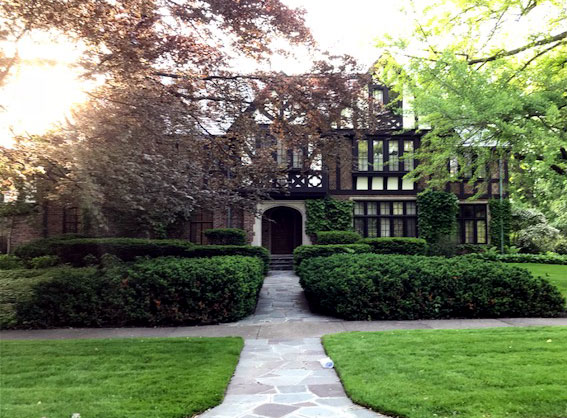 We recently completed a senior transition for a lovely couple who spent nearly five decades in their family home. This is what their daughter had to say:
Claudia and her team at CMFTO were a dream to work with.
Read more
What's Your Next Move? You're Invited!
May 17, 2018
---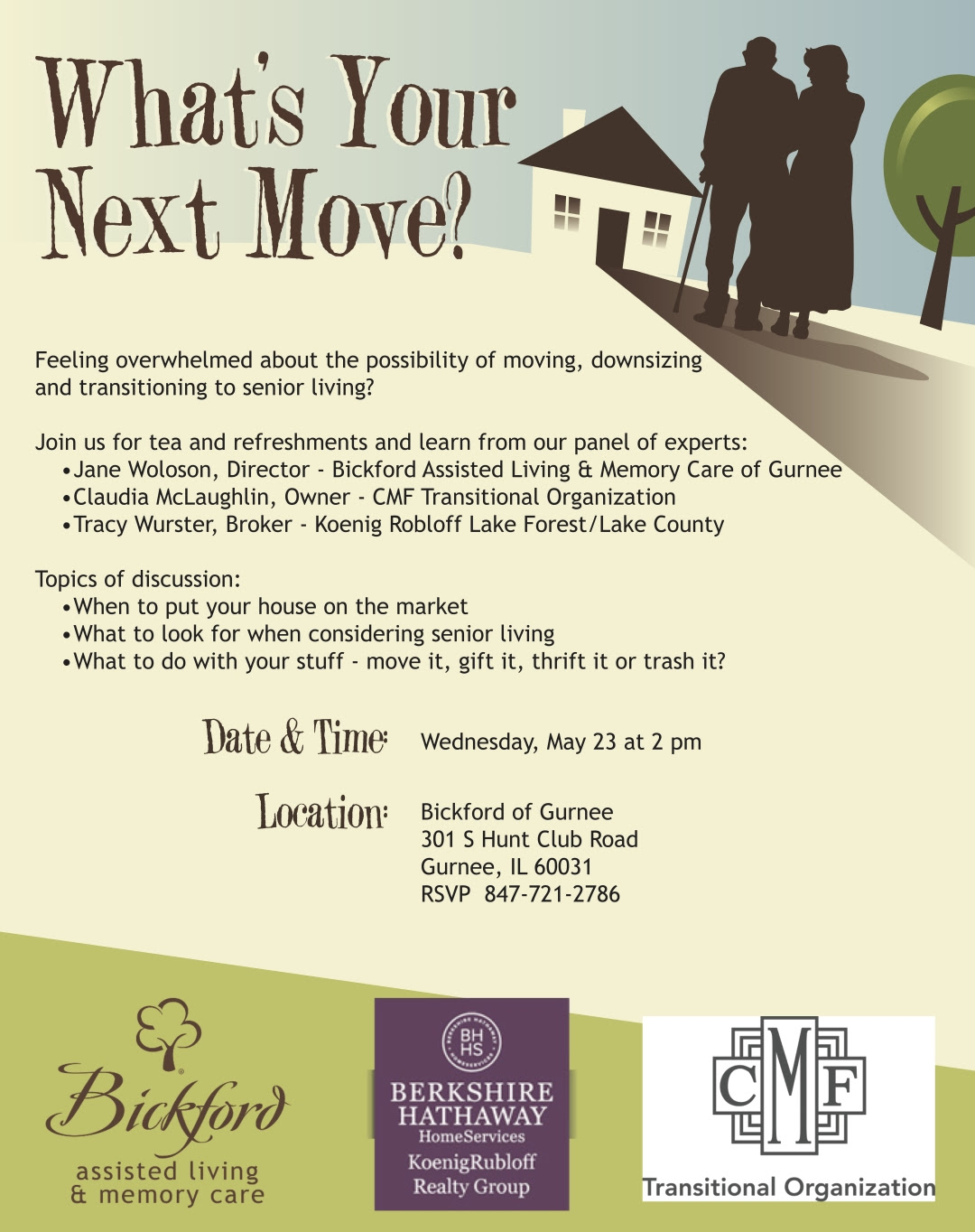 On Wednesday, May 23rd at 2pm we will be joining a panel of experts to discuss the ins and outs of transitioning to senior living at the Bickford of Gurnee. Please join us as we discuss:
When to put your house on the market
What to look for when considering senior living
What to do with your "stuff"
We hope you will join us to learn more.
Read more
Announcing: NASMM Circle of Service Designation
May 3, 2018
---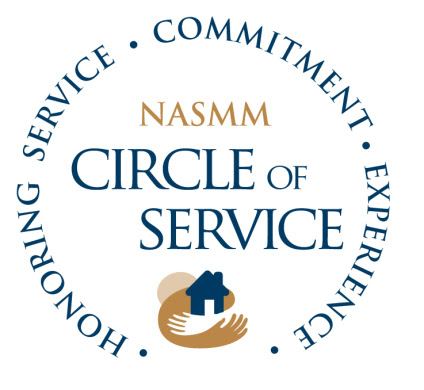 We are pleased to share with you our latest news: CMFTO™ has been awarded the Circle of Service designation by the National Association of Senior Move Managers (NASMM).
The Circle of Service designation is bestowed on Senior Move Management companies that have been NASMM members, in good standing, for a minimum of five years, and have shown consistent dedication and support of the National Association of Senior Move Managers and the Senior Move Management profession.
Read more
A New Start at 86
March 29, 2018
---
After living in the same home for 54 years, our client, Joyce, made the proactive decision to let go of her beloved 2-story home and move into a Senior Lifestyle Community to be closer to her children.
Read more