30-Day Clutter Challenge – Week 4: Clearing the Medicine Cabinet
April 26, 2015
---
Breaking News!
We are sorry to interrupt our regularly scheduled programming, but we have some great, and time-sensitive, news to share:
Next week, on Tuesday, April 28th, we will be participating in Wintrust's event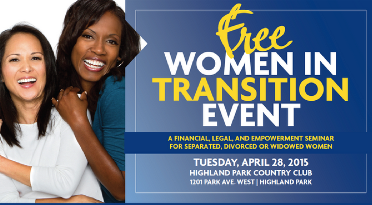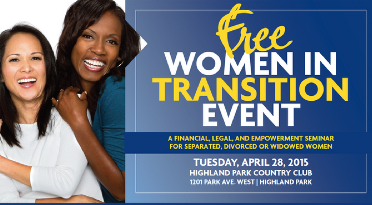 CMFTO will have a table at the event, at which we will be sharing our expertise in preparing for and managing transitions. We are proud to be a part of such an important presentation. (For more information, please visit http://www.wintrust.com/wit.)
We hope to see you there! And now back to our program… It's time to work on our medicine cabinets!
Clearing the Medicine Cabinet
We're over halfway through our 30-Day Clutter Challenge, and it's time to address something very important:
Clearing the Medicine Cabinet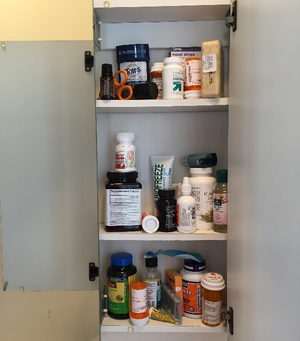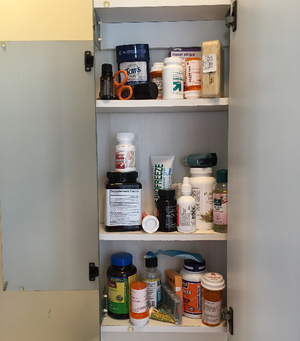 This week we're enlisting the help of the American Medical Association (AMA) to assist you with this project.
To begin, there are two questions to ask as you assess each item in your cabinet (or closet, as the case may be);
Is this item expired?
Do I still need this item, or Will I use it
again before it expires?
If the item is expired, or if it's not and you wish to dispose of it, there are certain guidelines in place to help you dispose of it properly. In our area, the local towns each have their own means for disposing of medicines and medically-related items, such as needles, etc. It's always best to check with your local government to find out what programs are in place in your area. The town website or Police Station is a good place to start.
Alternatively, back in 2012, the AMA shared an article on how best to give your medicine cabinet it's own check-up, including the disposal of expired or unwanted items. They asked two key questions when addressing this often-overlooked area of the home. They are:
What is the best way to get rid of medications you no longer need?
Are all of my medicines safe to use together?
To that end, the AMA created a medication safety disposal guide that will help you answer the first question (please visit the article for the link). The second question is best answered by consulting with your physician, as the AMA clearly states.  However, they also created the AMA's MyMedications app to assist you in tracking your medications, supplements, etc. and sharing this information with your doctor.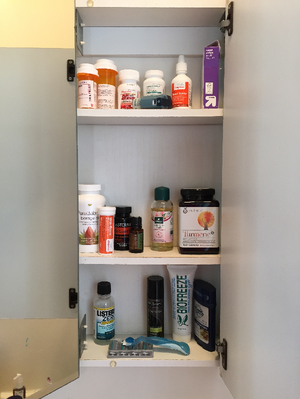 At CMFTO we're all about making our clients' lives easier. Clearing out your cabinets (or your family member's cabinets) of expired medicine is one such way we can all beathe a little easier. As the AMA article states, "It is easy to accumulate expired or unneeded medications in a medicine cabinet," which can lead to potentially harmful situations.
We hope you have found this information helpful, and we hope you will carve out some time this week to give your medicine cabinets a check-up. You'll be glad you did.
All my best,
Claudia