How CMFTO™ Helps Minimize the Hassle of Moving
---
This week, the Daily Herald (Suburban Chicago's Information Source) shared the benefits of working with a moving specialist in order to reduce the stress and strain of relocating. We were honored to be highlighted in their article as a local resource for Chicagoans, in which they met with a recent client of ours to discuss his experience with the CMFTO™ team.
Wally Soderstrom was relocating from his family home to a senior community. In his own words: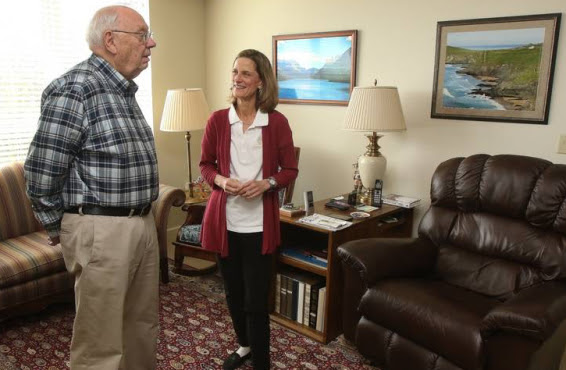 "My kids helped a lot in the beginning and took some of the furniture that I wouldn't need. Then, once CMFTO came in, they did everything. They donated, sold or threw away the things I could no longer use since my new apartment is much smaller than my house was. They measured my furniture and did a schematic of my rooms on paper so that I could decide what would fit and where I wanted it.
It was a totally pressure-less move for me. They took care of all of the major and even the minor items and double-checked everything. Once they came in, they took my worries away. They even made up my bed in the new apartment. I have told my friends that [CMFTO was] superb and worth every cent I paid."
To read the entire article, click here. We couldn't ask for a better testimonial to what we do in helping our clients create a hassle-free transition from one home to another.
All my best,
Claudia