We Felt Like They Were Part Of The Family
---
What happens when you spend over 40 years in the same house and decide that it's time to move?
If you're like most of our clients, you feel overwhelmed by what lays before you. Not only is it physically daunting to sort through decades of accumulation, but it can be emotionally draining too. Here, our clients share their recent experience with rightsizing, and how CMFTO™ helped make this life-changing transition "almost enjoyable."
---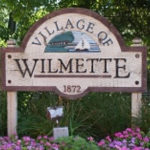 We received Claudia's name from two trusted sources: our good friend, Jane, and our daughter-in-law, Kate. In truth, we had no idea such a service existed, and we were very glad to have found Claudia and her CMFTO team. Claudia has created a niche business that is a life saver for anyone going through a move.
Moving is stressful and very involved. We were leaving a home that we loved for over 40 years and downsizing into an apartment. Claudia helped us to see the difference between "downsizing" and "rightsizing," which almost made the process enjoyable – like a new adventure. She was with us every step of the way, offering advice and assistance whenever needed.
Not only did they take care of things we never thought of, like moving our day-to-day items separately, but they were able to manage the details overseeing the move with extraordinary ease. These are things you don't think about until you go through it, and there is no way we could have done it without them.
The team also made the move easier by starting well in advance and installing many of our items at our new location before the actual move day. By doing this type of rolling move, everything was in place by the time we arrived, with beds made and closets filled.
All in all, the transition was exceptionally successful and worry free. Everything Claudia promised came true. We couldn't be happier. Knowing everything would be done properly was very comforting to us, and by the end of our time together, it felt like the CMFTO associates were a part of the family.
– The Petersons, Wilmette, IL
---
Thank you so much to the Petersons for sharing their story of rightsizing, and highlighting how a little help can go a long way to making it easier.
All my best,
Claudia