I Couldn't Imagine Doing It Any Other Way
---
A Client Testimonial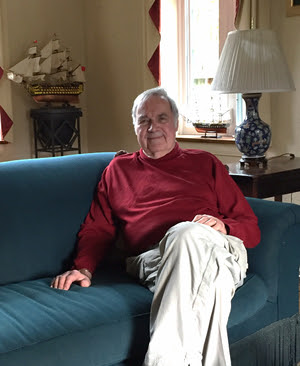 "I have been working with Claudia and her CMFTO™ team off and on since 2013. In the beginning, I originally hired them to assist me in managing the liquidation of my late wife's belongings. They were incredibly helpful in sorting through everything, and used their extensive list of resources to help me sell or donate unwanted items.
Since then, I have decided to move and sell my home. Claudia has assisted me in identifying what to move, sell, or discard as we worked together to prepare for the next chapter in my life. Her team is incredibly hard working, and also a lot of fun. They have made the whole process worry-free for me. In many ways, Claudia has acted as my agent and representative in negotiating various aspects of the project. With CMFTO™ in charge, I was confident that everything was managed for me.
Honestly, I couldn't imagine doing it any other way."
Jim Hughes, Kenilworth
---
Thank you, Jim. It has been our pleasure to assist you through your transitions, and we wish you only the best as you begin a new chapter.
All my best,
Claudia