Moving With Four Young Children…
---
Moving with four young children is made easier with a little professional assistance. We were so happy to hear these words from our recent client, that we wanted to share them with you. Their four young children made this job a delight!
---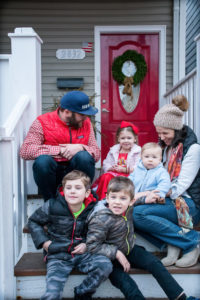 "For most of us, moving is not fun. When you compound it with moving a family with four young children, it can quickly become a nightmare.
That was our reality last month, until I had the incredible fortune of meeting and working with Claudia and her amazing team at CMFTO. They came in like a gang of super heros, helping me tackle rooms that I didn't even want to go in because of all the 'stuff' to sort. The team efficiently tackled our children's play room, my master bedroom closet, and the kitchen. Intuitively, they sorted everything into piles by getting quick inputs from us. Then, the items were either prepared for the move or readied for donation, a process they also managed effortlessly.  
Gina and Karen (CMFTO associates) were invaluable contributors in both preparing us for our move and subsequently meeting me at our new home to unpack and organize our kitchen. I then worked with Gina, who provided some quick style consulting in our new home, focusing on the open book cases and hanging pictures to add that at home feel… all within the first 10 hours. What a gift!
I would recommend CMFTO wholeheartedly to anyone looking to relocate or a variety of other services they can help you tackle." – Susan Ciapciak
---
We absolutely loved helping you move into your new home, Susan! Thank you so much for sharing your enthusiasm and family with us.
All my best,
Claudia