Project Highlight: CMFTO's Tailored Approach to Staging
---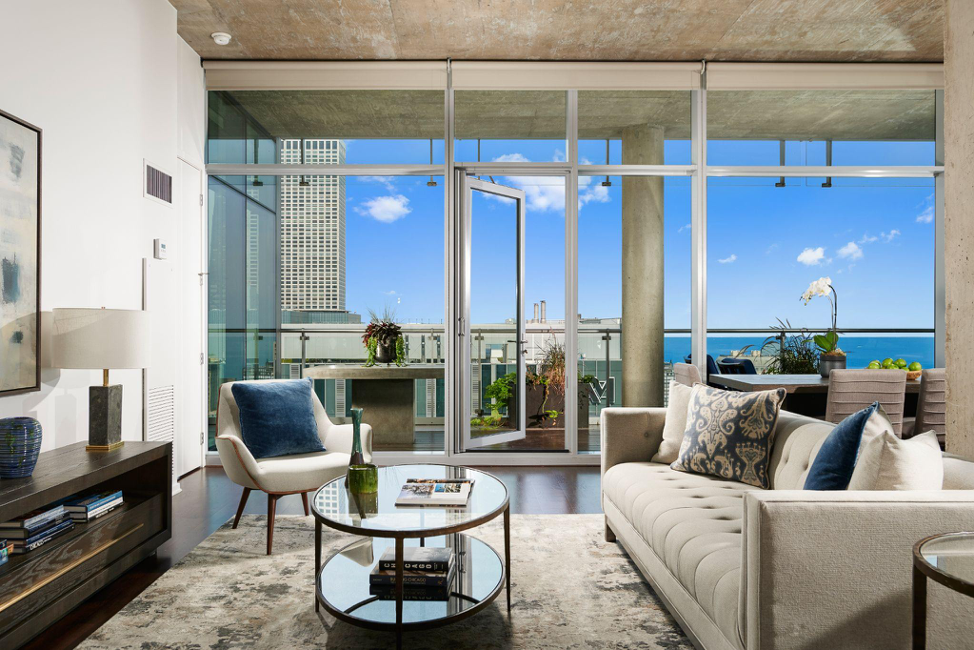 When staging a home for sale, it's important to create an edited, organized space to maximize its appeal. It's equally important to consider which prospective buyers are most likely to purchase your home — as we did with a recent staging of a downtown high-rise property targeted to a younger demographic.
In conjunction with Ryan Preuett , Global Real Estate Advisor at Jameson Sotheby's International Realty, the CMFTO team updated a loft-style condominium to prepare it for market. The client moved out during the staging process — an ideal circumstance, as it allows us to create a true blank slate.
We took the following specific steps to create a sleek and modern space:
Toned down the client's aesthetic in favor of a neutral, cohesive look
Maximized the natural light by forgoing window treatments
Selected a white and grey palette and choose contemporary furniture designs
Layered in blue and grey textiles for warmth and contrast
Made the indoor and outdoor spaces visually cohesive by using navy fabric and clean-lined furniture on the terrace
As a result of this staging, we're happy to say that CMFTO helped to sell the property faster. While upfront costs were more substantial, our tailored approach to staging — with a target buyer in mind — was cost-effective in the long run.