Ring in the New Year with Something NEW!
---
A Champagne Bar
We absolutely LOVE this idea! Rather than serving the gold standard this New Year's Eve, why not mix it up by creating a Champagne Bar instead? Not only is this a fun way to celebrate the evening, but it also takes all of the legwork out of serving bubbly throughout the night.
Here's what you'll need to set up the perfect Champagne Bar:
A long table
Large Beverage Bucket (big enough to hold 3-5 bottles of champagne with ice)
Large tray of champagne glasses (mix and match for more whimsy)
Creme de Cassis Liqueur (bottle)
Framboise Liqueur (bottle)
Brandy (bottle)
Strawberries (bowl of halved berries)
Rasperries (bowl)
Pomegranate Seeds (bowl)
Sugar Cubes (bowl)
Cooler with ice and more champagne (hidden under the table for easy access)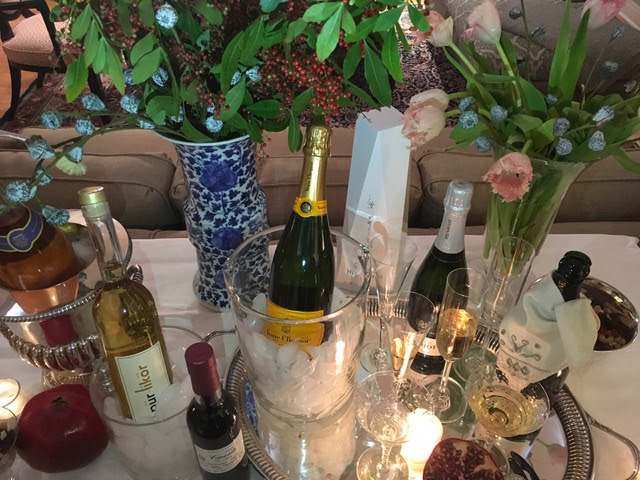 Simplify your life as a host or hostess, by inviting your guests to make their own champagne cocktails or sip it plain. Throughout the evening all you will have to do is monitor the bucket and bowls. Take the idea a step further by printing out different suggested combinations for those who might wish to explore something new. (For more inspiration, we found a great site that listed "The Fifty Best Champagne Cocktails.")
Wishing you a most joyous New Year!
All my best,
Claudia