The Use of Handblown Glass in Interiors
---
Glass is fragile, but it's nothing to shy away from in your home. The use of handblown glass in interior design has become more and more prominent. Whether it's a beautiful chandelier, or a cherished sculpture, artisan glass pieces add vibrancy and elegance to any space.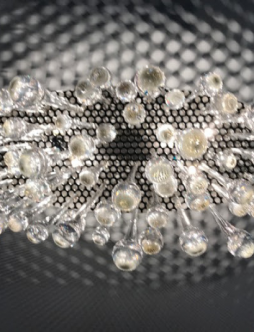 Last year we shared a piece on a custom chandelier we had commissioned for a client. The piece fit the space perfectly and prompted us to explore what other opportunities we had to incorporate glass objects in our clients' projects. To do so, we reached out to our friend and gallery owner, Ken Saunders, to ask his perspective on the use of glass in the home. We think he sums it up nicely.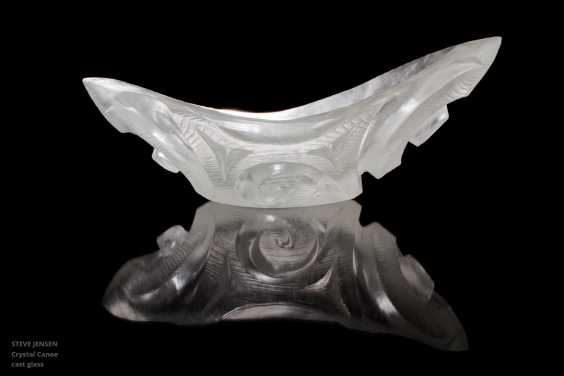 Handmade objects will always have a certain cachet associated with craftsmanship and artistic mastery. Handblown glass objects whether vases, goblets, fixtures, or sculptures have an extra precious quality. Not only is the glass fragile but there is a mystery to the creative process that results in such beauty.
– Ken Saunders, Ken Saunders Gallery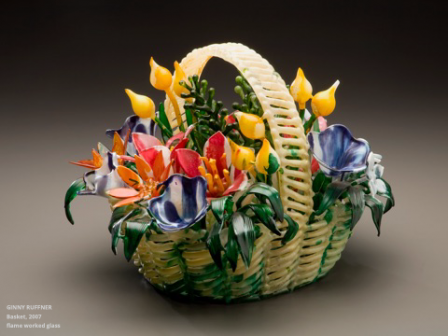 We are accustomed to appreciating art that hangs on a wall, but handblown glass can be an art installation unto itself. Given its handmade nature, each piece is inherently unique and speaks to the individuality of the client. We find a one-of-a-kind piece can make all the difference in the design, adding a unique dimension to any space.
Top Tip: Finding unique glass pieces can be a treasure hunt unto itself. We love stumbling upon vintage colored glass decanters and vases at local consignment stores or antique shops. Sometimes they're the final piece that makes a design complete.
All my best,
Claudia