Top Tip: Use Everything FABULOUS
---
It's entertaining season! The six weeks that define our "holiday season" are about to begin, and we have a TOP TIP to share with you to help make your entertaining stand out in the crowd:
USE EVERYTHING GORGEOUS!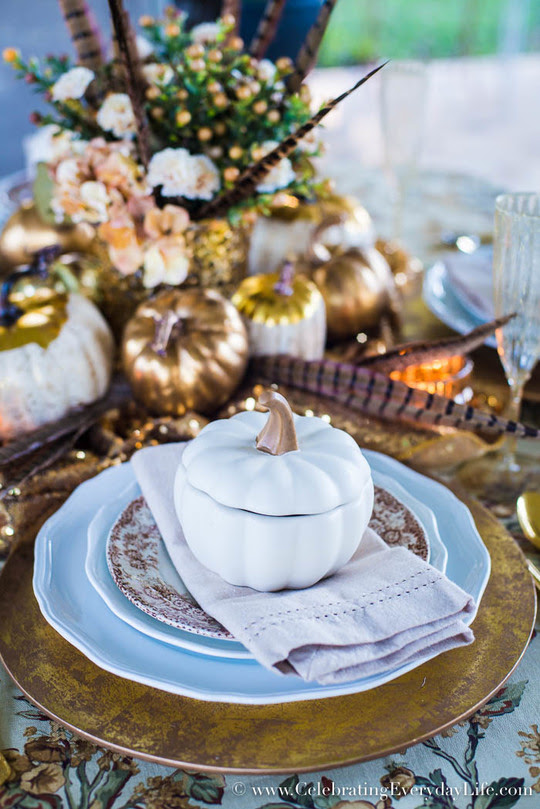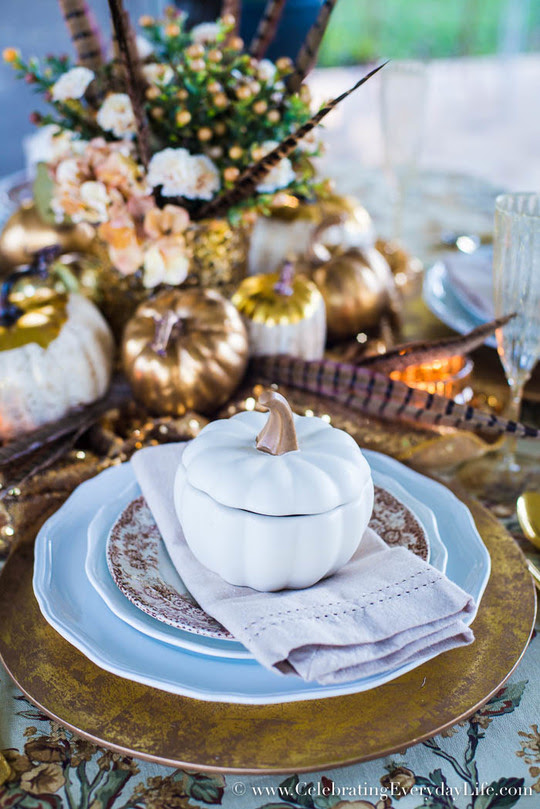 We found this beautiful and festive table setting on Pinterest and wanted to share it with you!

Before we entertain, we think about what to reach for at the back of the cupboard in order to set a beautiful table. Sometimes this process can be stressful. At CMFTO™ we believe that the stress is caused more by the (over)thinking than by the use itself. So, we're making it easier for you this holiday season: go BIG!
Your grandmother's crystal? Use it.
Your mother's silver? Use it.
Those gold chargers that have been tucked away for years? Take them out and enjoy them.
Setting a grand, festive, luxurious table can be a great way to get into the holiday spirit. It's even more fun when it unleashes your creativity and imagination. Mismatched silver candlesticks can make a huge impact when collected in the center of the table with matching candles and other adornments.
This season it's all about celebrating with everything gorgeous and taking the time to enjoy family and friends in the presence of cherished belongings.
All my best,
Claudia