Upcoming CMFTO™ Events
---
Claudia and CMFTO™ are proud to be presenting at various upcoming events, supporting local realtors and clients in their related businesses and projects. We look forward to seeing you there!
---
October 25-26, 2017
Claudia will be presenting at the Luxury Home Marketing Specialist Training October 25-26 at the University Club in Chicago. To learn more about this special realtor certification or to sign up for the training, visit the event's website at: www.luxuryhomemarketing.com/Chicago2017
If you're already signed up, we're looking forward to seeing you again!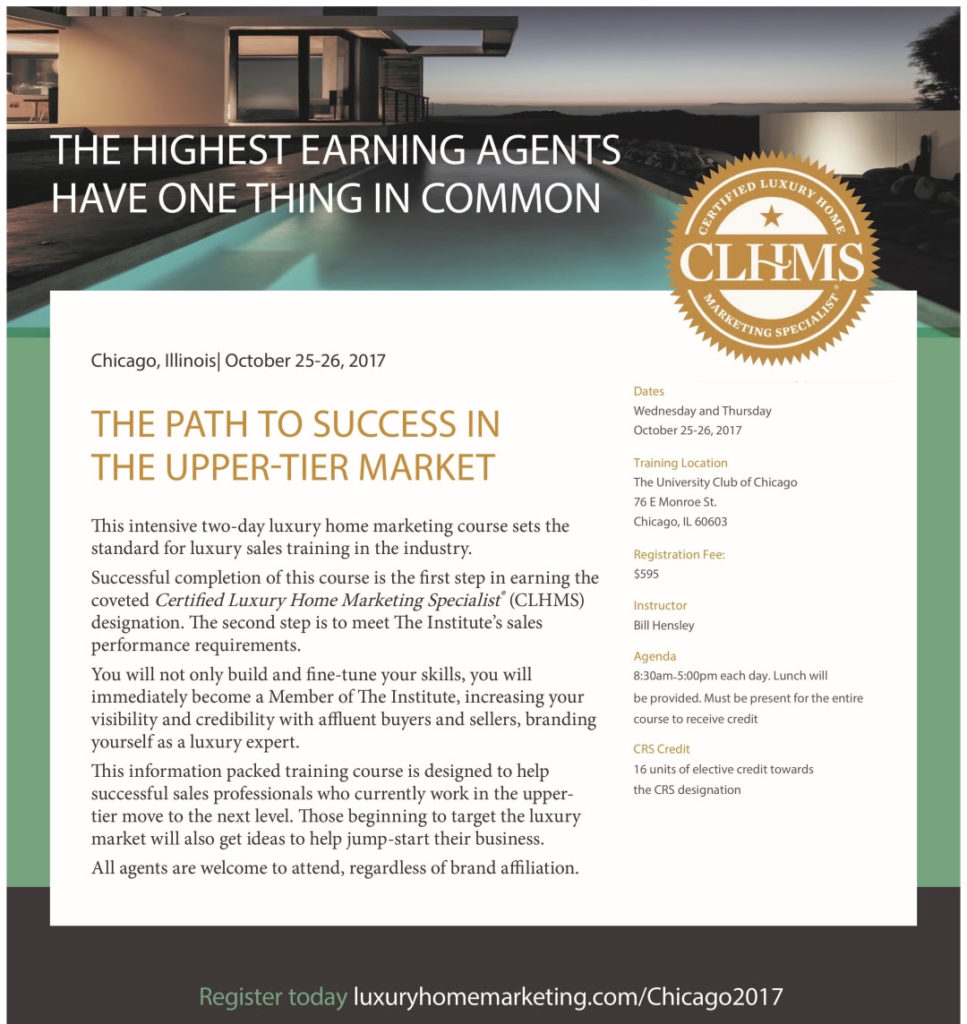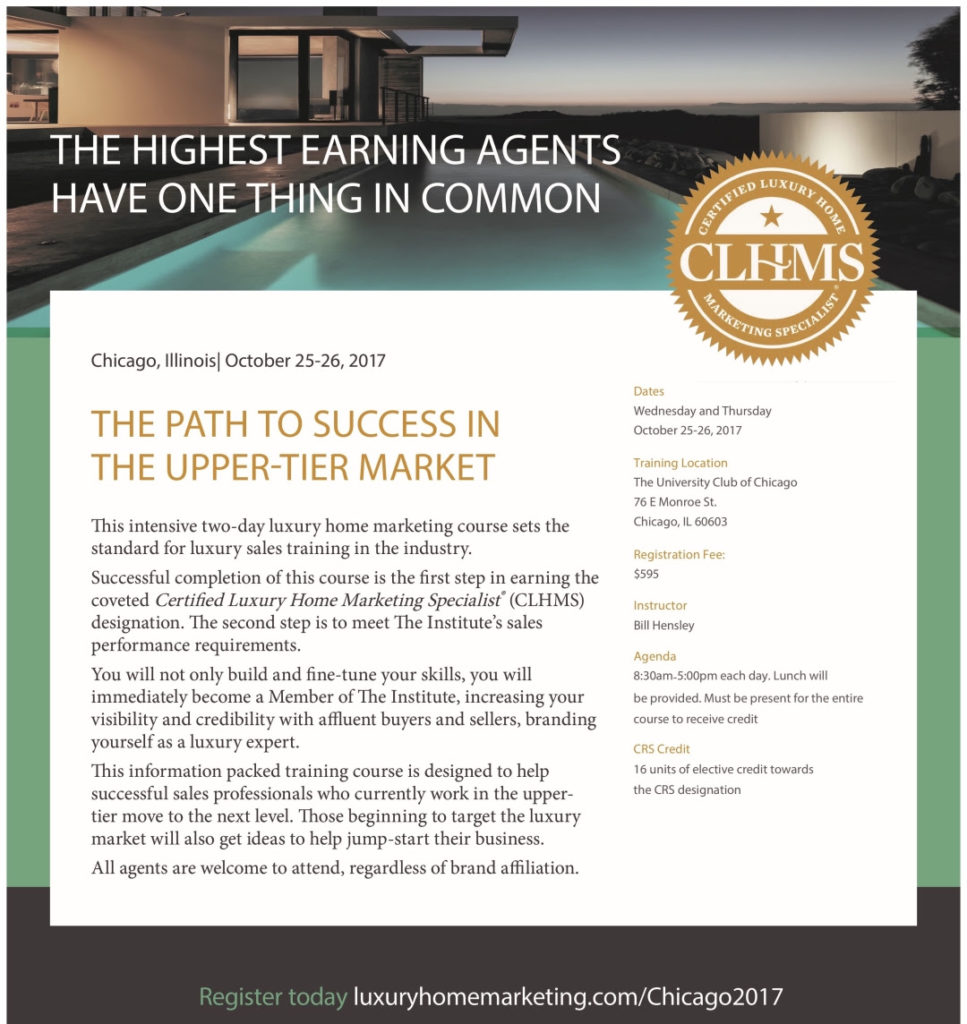 ---
November 9, 2017
Join Claudia and Linda Martin as they 'Demystify Downsizing' on November 9th from 6-8pm. For more information, or to sign up for this free workshop, please contact Linda Martin of Caldwell Banker-Winnetka, at 847-275-7253.
We look forward to seeing you there, and answering any questions you may have about the process of downsizing.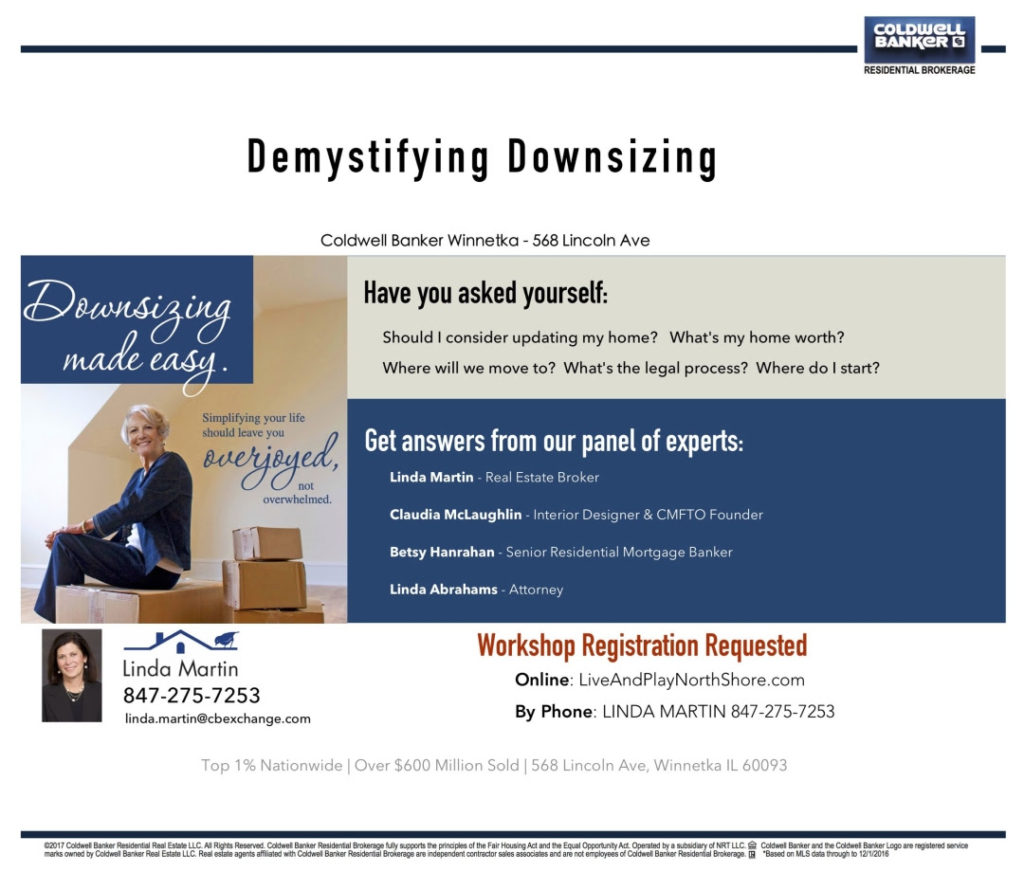 All my best,
Claudia