You're Invited: Luxury Buying and Selling Seminar
---
Luxury is Not a Price Point.
Luxury is a State of Mind and Level of Service.
On Tuesday, December 3rd, you are invited to attend a unique seminar hosted by Linda Martin, Broker at Coldwell Banker Residential Brokerage. I will be joining four other specialists on the panel to discuss everything related to luxury buying and selling.
Tuesday, December 3rd
6:00 – 8:00pm
Coldwell Banker
568 Lincoln Avenue
Winnetka, IL
To learn more about this event or to register by December 2nd,
please call or text Linda at 847.275.7253, or click here: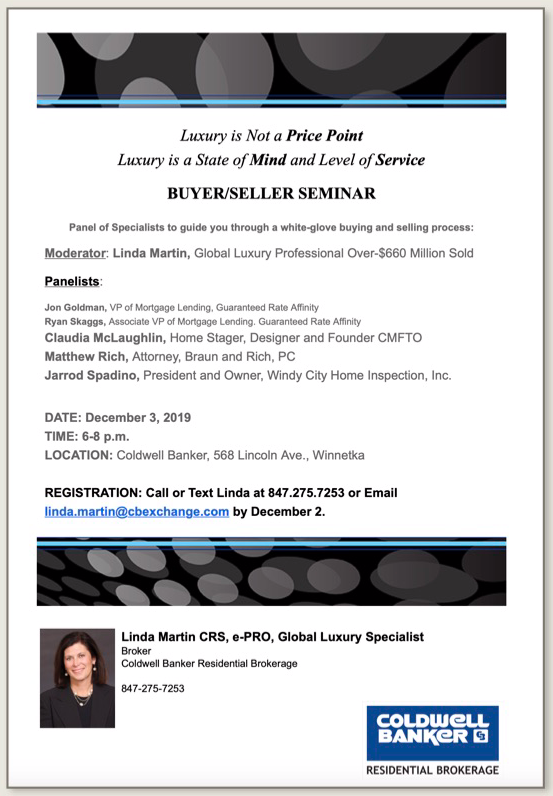 I look forward to seeing you there!
All my best,
Claudia