7 Tips For Creating the Perfect Outdoor Oasis
---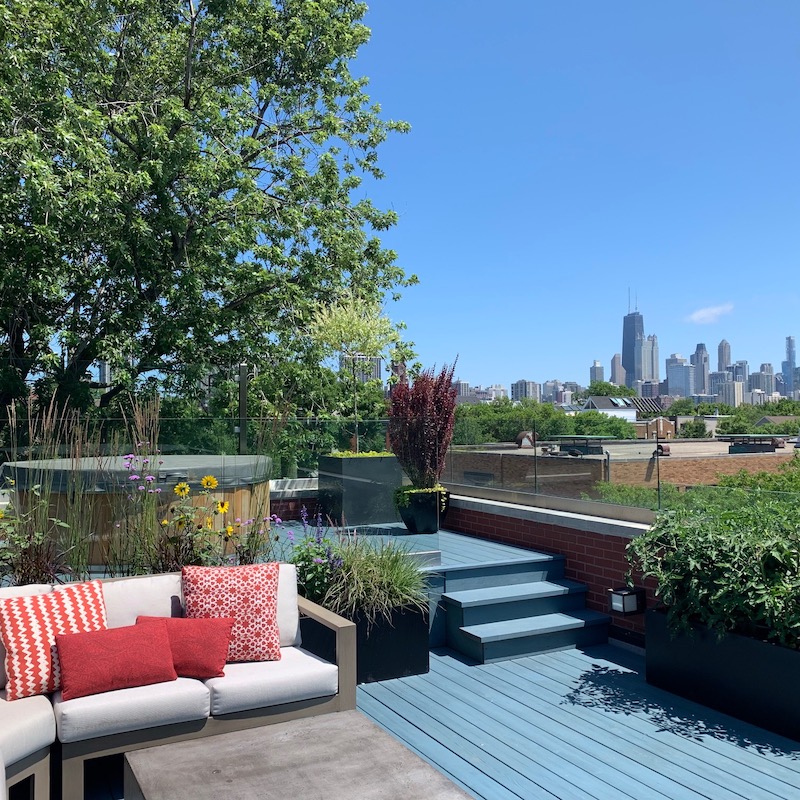 Whether you live in the city or suburbs, you can enjoy your own private oasis in the warmer months — and extend your living space — by creating an outdoor "room."
Keep these outdoor tips and guidelines in mind to create the perfect space: 
Start with comfortable seating and choose weatherproof fabrics for any upholstered items. (We previously highlighted the wonderful range of lively patterns and colors now available.)
Include a large table or several small side tables to hold food, drinks, sunglasses, or anything else you want to keep handy.
Add an indoor-outdoor rug to frame your seating space.
Use flowers, plants, or tall grasses to enliven the area and add dimension. Container gardens are a great option, as they can be moved wherever you'd like. We recommend choosing low-maintenance plants, such as flowering succulents, ivy, and begonias, and placing them in urns or decorative pots.
Install a bird bath or bird feeder. Grab your binoculars, download one of my favorite apps — Merlin Bird ID by Cornell Labs — to your phone and start identifying beautiful birds to your heart's content!
Layer on pillows for cozy lounging and throws for chilly evenings. We love Serena & Lily's high-quality pillows, a simple way to add a pop of color.
Use battery-operated or solar-powered outdoor lamps to enjoy your space in the evening.
Finally, enjoy your space as often as possible! Coffee and cocktails optional.