The Perfect Memorial Day Menu — Rain or Shine!
---
Memorial Day marks the unofficial start of summer, and it's the perfect time to entertain — whether you're hosting a family gathering or safely socializing with friends.
This year, we'll be setting up a crowd-pleasing taco bar to celebrate. The star of the meal is carne asada (Spanish for "grilled meat"), a delicious Mexican-style marinated steak. 
We love this easy recipe, adapted from Isabel Eats. It features a bright, citrusy marinade, which is also delicious on chicken or vegetables!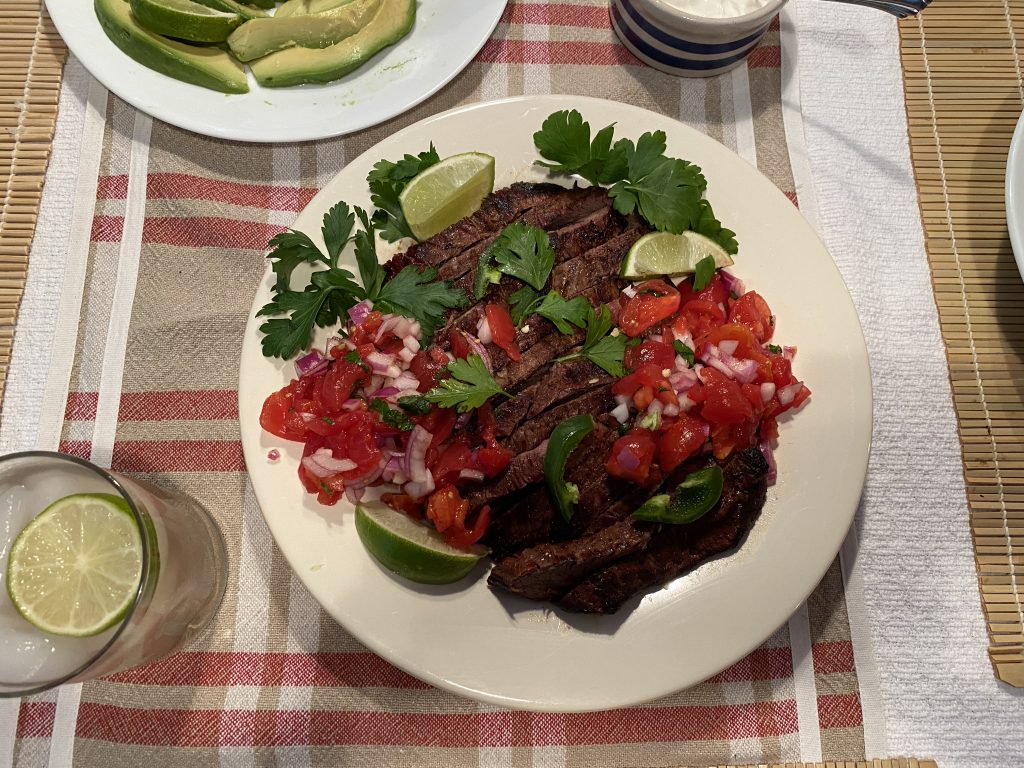 ---
Carne Asada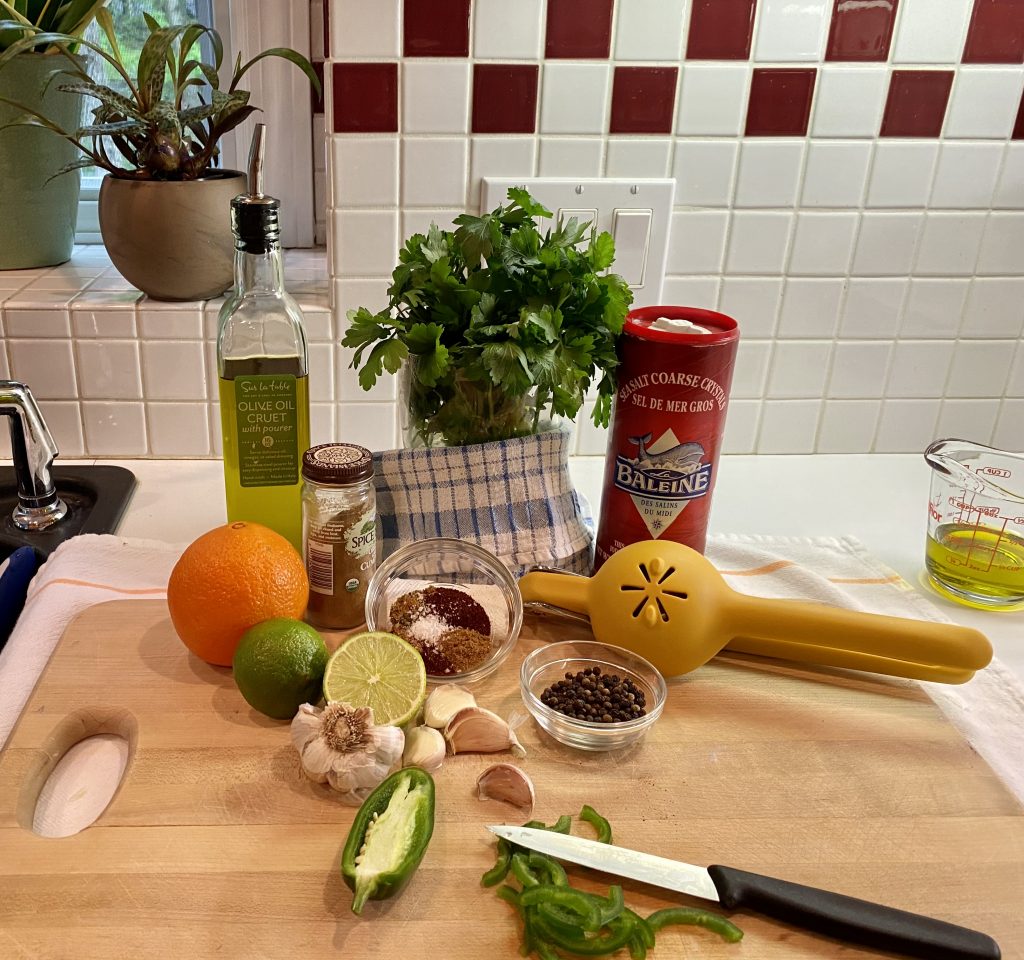 Ingredients
1 jalapeño, seeded and minced
4 cloves garlic, minced (about 2 teaspoons)
1/2 cup chopped cilantro (If you don't like cilantro, feel free to substitute parsley or simply leave it out.)
1/3 cup olive oil
juice of 1 orange (about 1/4 cup of juice)
juice of 1 lime (about 2 tablespoons of juice)
2 tablespoons white wine vinegar
2 teaspoons chili powder
1 teaspoon coarse salt, plus more for grilling
1 teaspoon ground cumin
1 teaspoon dried oregano
1 teaspoon ancho chili powder
1/4 teaspoon freshly ground black pepper, plus more for grilling
2 pounds flank steak
---
Instructions
In a medium bowl, whisk together all of the ingredients except for the steak.
Place the steak in a large baking dish or gallon Ziplock bag and pour the marinade on top. Turn the steak a few times until it's completely coated with the marinade and refrigerate for 2 to 4 hours. (Do not marinate for longer than 8 hours or the meat will become too soft.)
Remove steak from marinade, discarding any excess marinade. Pat steak dry with paper towels then drizzle on both sides with enough olive oil to coat lightly. Season with coarse salt and black pepper.
Preheat grill for direct heat grilling at medium-high heat (400-450°F). Grill steaks with the lid closed for 6-8 minutes per side, depending on the thickness. Remove steaks and allow to rest for 5 minutes. Slice thinly against the grain.
---
If the weather doesn't cooperate, you can cook the steak indoors on the stovetop. Simply heat a large heavy skillet, preferably cast iron, over high heat and cook the meat for about 6-8 minutes per side.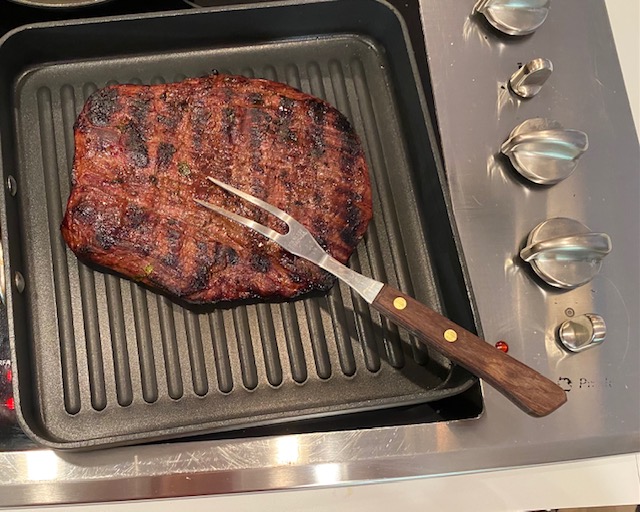 ---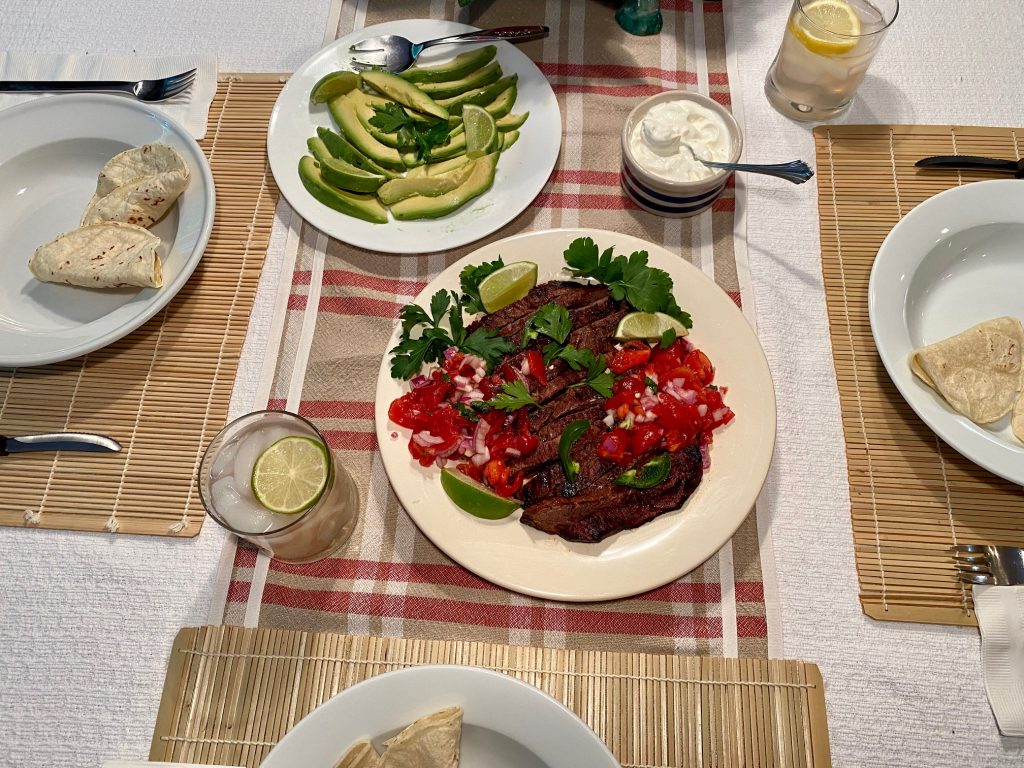 To serve, we like to arrange the sliced carne asada on a big platter, along with plenty of warm flour or corn tortillas, and let guests help themselves. Sliced avocado, sour cream (or plain Greek yogurt), salsa, and lime wedges all make delicious toppings. We also like to offer black beans, rice, and grilled veggies to accommodate vegetarians.
---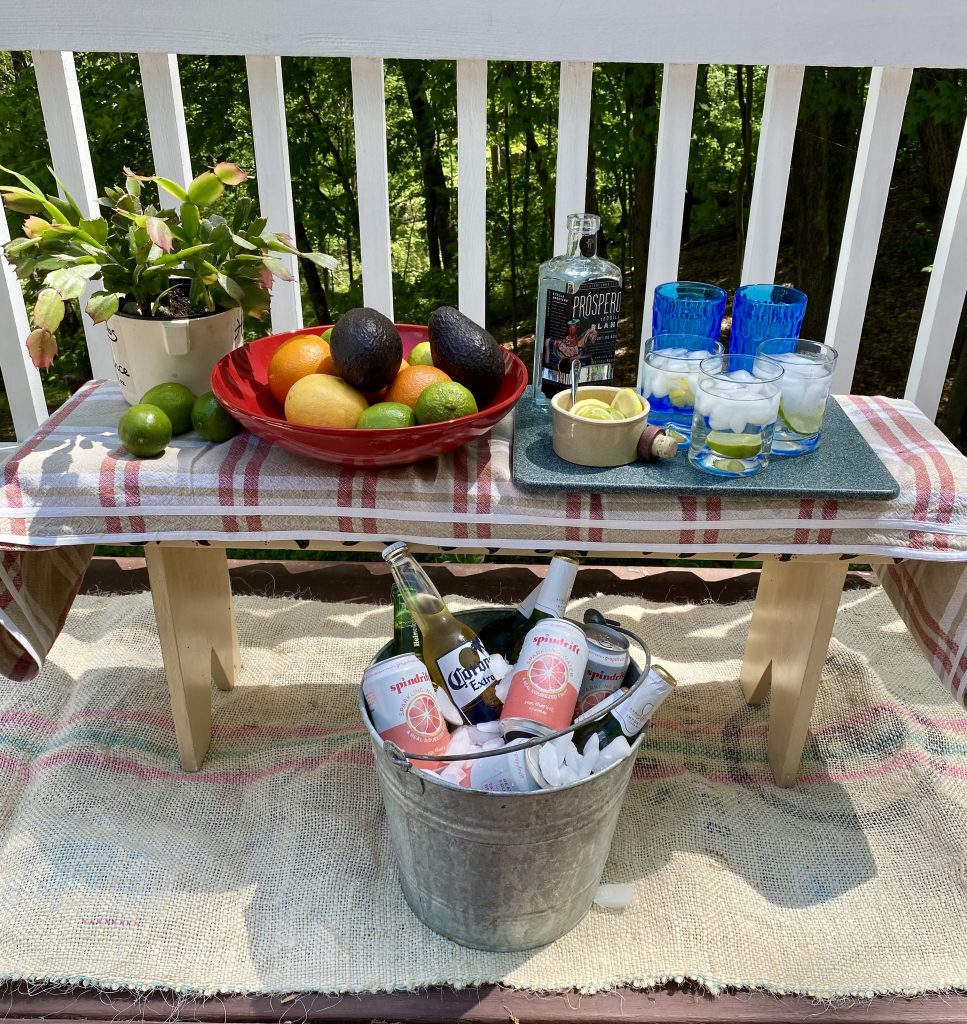 Offer tequila and soda water, ice-cold Mexican beer, and sparkling juice for the kids to round out a fun and delicious Memorial Day meal everyone can enjoy, rain or shine.
However you choose to celebrate, here's to a lovely long weekend!
All my best,
Claudia