A Memorial Day Quinoa Salad
---
It's Memorial Day weekend! That means it's time to gather with friends and family to celebrate the unofficial start of summer. Barbecues, picnics, and parades are the theme for this long weekend, so what better time to share a healthy and delicious summer recipe with you!
We love this recipe from local nutritionist, Patricia Kaufman, of Purple Greens, because it has endless possibilities for customization. As with design, once you have a good base or foundation, it's easy to personalize it and make it your own. Happy cooking!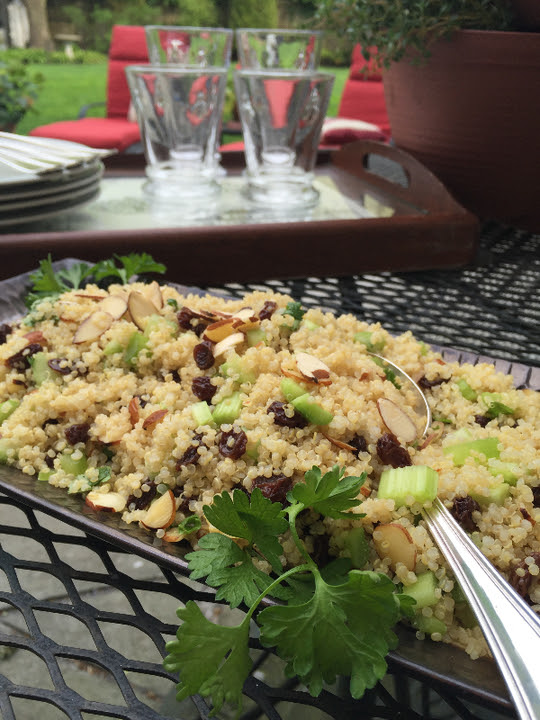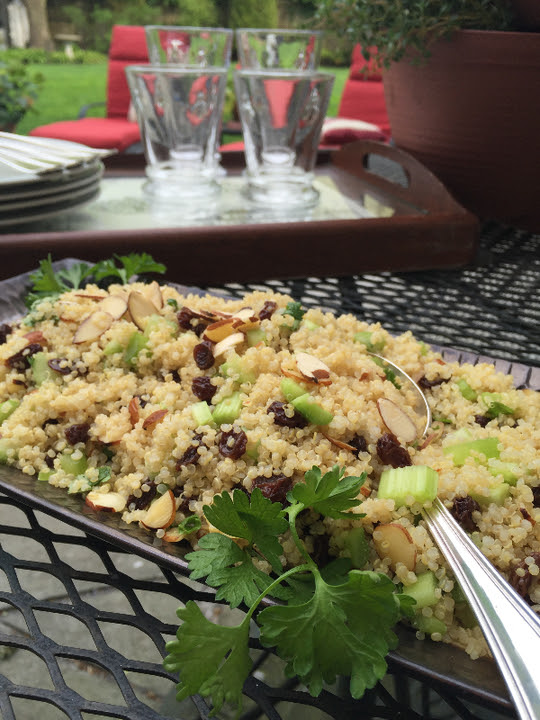 Quinoa Salad

1 cup uncooked quinoa (cook according to package directions)
3 stalks of celery, chopped
1/3 cup of organic raisins
1/3 cup of slivered almonds
2­ to 4 tablespoons of fresh chopped herbs, such as: basil, cilantro, parsley, etc.
Salt & Pepper, to taste

Once the quinoa has cooled to room temperature, toss everything together in a big bowl. A light dressing may be added just prior to serving (though with freshly chopped herbs, the salad is delicious on its own, too.)

Dressing

4 T. cold pressed extra virgin olive oil
Juice of 1/2 organic lemon
1/4 t. ground mustard
1 T. honey (optional)
Pinch of sea salt

Place all ingredients in a jar and shake vigorously. Use on your favorite salad.
We hope you have a wonderful holiday weekend. Happy Memorial Day!
All my best,
Claudia