Alzheimer's Walk 2020
---
Join Team CMFTO™ for The Walk to End Alzheimer's
On September 27th, CMFTO will be organizing their own planned 5k walk on the North Shore in support of The Walk to End Alzheimer's. Due to the pandemic, this year the walk is being conducted by individual teams around the country, and CMFTO is proud to be joining in the effort to raise funds for this worthwhile cause.

Specifically we are sponsoring a team of 25 walkers to raise awareness for Alzheimer's research. This means that we are covering the entrance fee ($100) for each Team CMFTO member up to the first 25 who respond and sign up to participate. Each member of the team will receive an event tee shirt.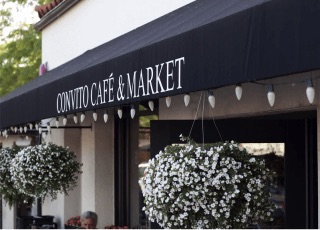 To make it even more fun, we have planned the walk to begin and end at Convito Italiano in Plaza del Lago so that we may enjoy a special brunch and celebrate together after our walk. 
If you are interested in joining Team CMFTO, please click here. 
---
What
Team CMFTO 5k Walk to End Alzheimer's
with Brunch at Convito Italiano
When
Sunday, September 27th at 8:30am
(if the weather looks bad for Sunday, we will walk on Saturday, September 26th)
Where
North Shore/Wilmette
(Route to be determined)
 Join Team CMFTO and register to be a part of this special event by clicking the link below.
All my best,
Claudia