An Unqualified Recommendation
---
Here at CMFTO we work hard to meet our clients' expectations with our attention to detail and personal service.
This client's testimonial speaks better of our service then we can ourselves.
Summer, 2017
To Whom It May Concern:
This is a letter of recommendation for Ms. Claudia McLaughlin and CMF Transitional Organization ("CMFTO"). CMFTO was recently recommended to me by my realtor when I was relocating from my Chicago condominium to Southern California.
I could not have been more pleased with the service that Claudia and her staff provided. They completely and flawlessly managed all aspects of my move – from sourcing the moving company to overseeing packing to facilitating furniture donations and sales to coordinating the physical move from my condo to three separate locations (one in Chicago and 2 in California). Claudia's team of experts was on top of every detail. Their performance was nothing short of exemplary.
Simply put, I would never move again without utilizing the expert services of CMFTO. They have my unqualified recommendation.
Unfortunately, I suffered through many moves before I was connected with CMFTO. I needn't go through the hassles of moving again, nor do you, thanks to Claudia McLaughlin and CMFTO.
Sincerely, Robert A. Eckert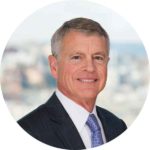 ---
We loved being a part of your move, Bob. Thank you, again, for your kind words.
All my best,
Claudia