Fun and Healthy Fourth of July!
---
A Sweet Festive Treat
Another holiday is upon us so we thought we would take a moment to create a festive treat… that is also healthy!
Nothing says summer like berries. Enjoy our fresh approach to sharing this summer bounty.
Melon slices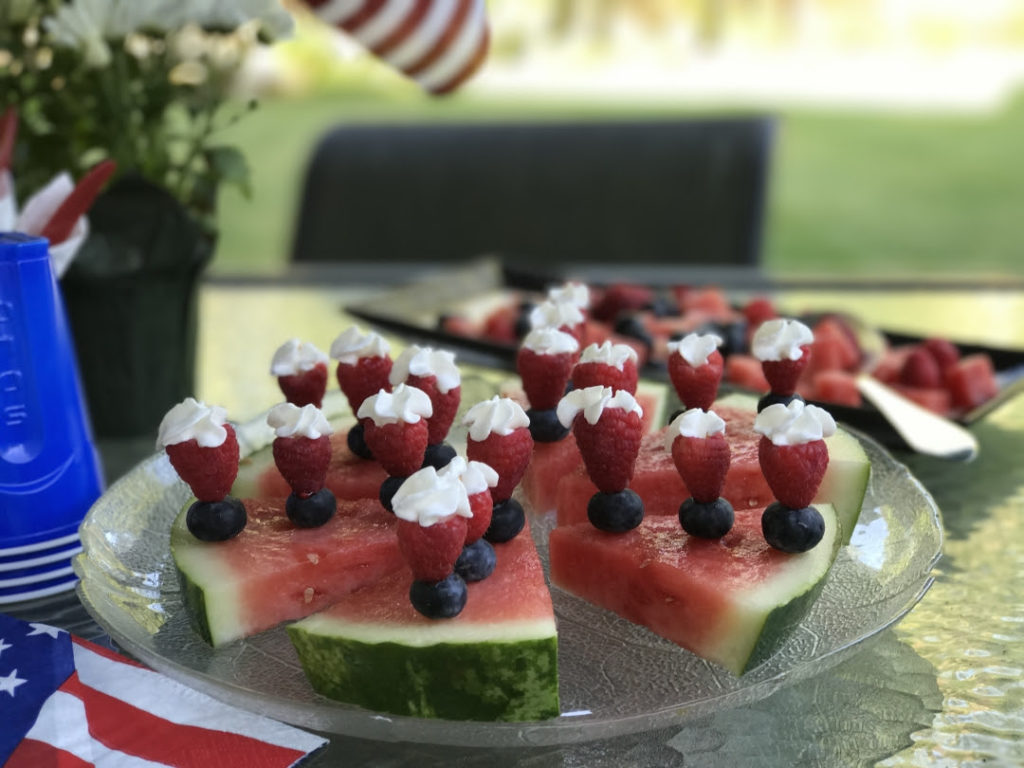 For this very festive presentation, we needed blueberries, raspberries, watermelon, and wooden toothpicks to hold it all together.
To assemble: Place three toothpicks down the center of each watermelon slice, then added the blueberry and raspberry on top (in that order because it doesn't work with the raspberry first). Just prior to serving, we topped each skewer with a dollop of whipped cream to complete the 'red-white-blue' theme.
We love this dessert, because it's an easy grab-and-go for guests, super healthy, and very simple to create in advance.
From all of us at CMFTO™ we wish you the very best for a safe and happy 4th of July!
All my best,
Claudia