"Demystifying Downsizing"
---
You're Invited!
We interrupt our "regularly scheduled" Clutter Challenge (which will now carry over into April, so stay tuned!) to bring you an exciting invitation!
Next week, on March 21st from 6-8pm, please join us as we discuss the myths of "downsizing" in today's world. This evening event will be sponsored by Linda Martin of Coldwell Banker in Winnetka and includes a panel of experts to answer your questions about downsizing. I look forward to seeing you there!*
*RSVP is requested via claudia@cmfto.com.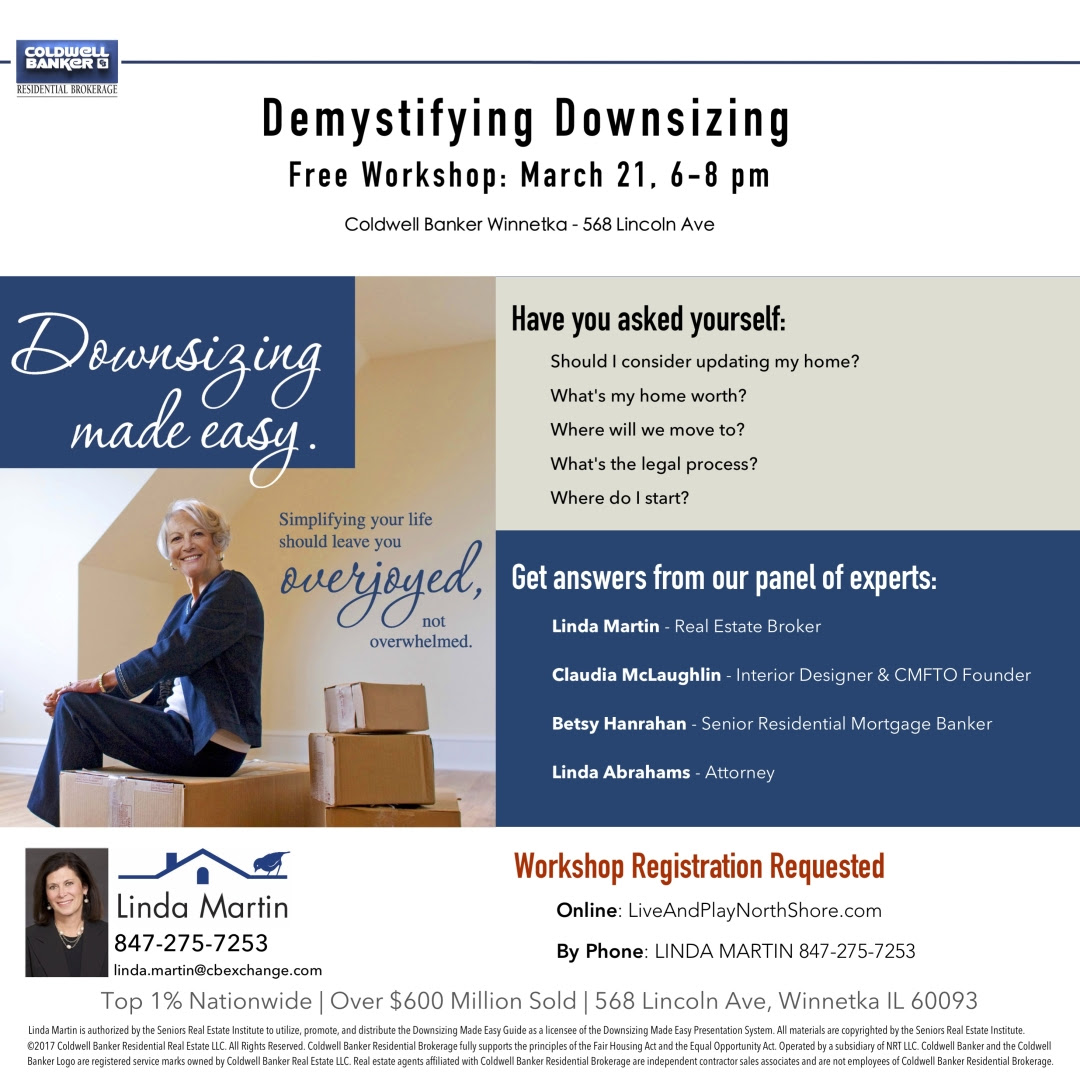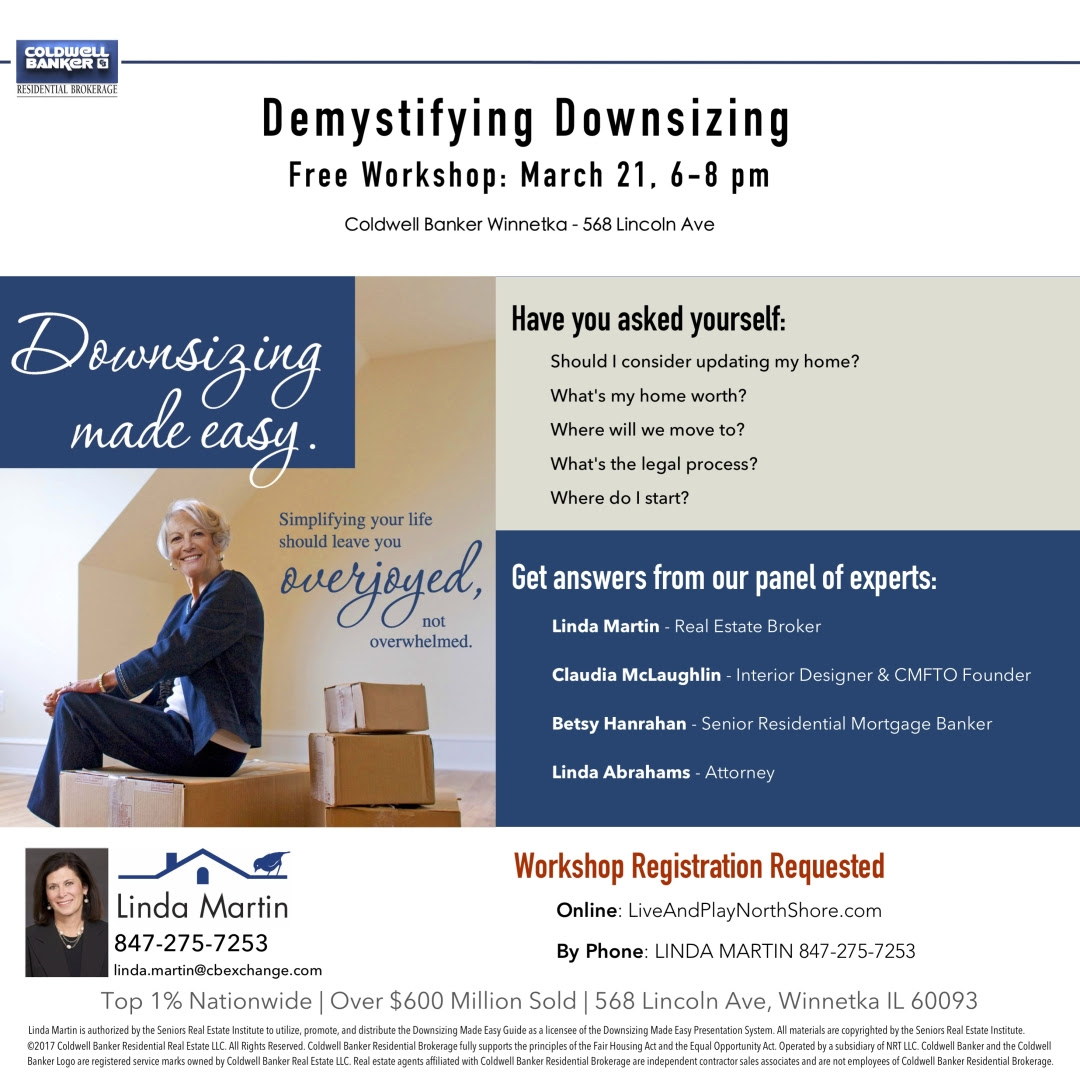 All my best,
Claudia