Did You Forget Something?
---
Last-Minute Ideas To Save The Day
It's the middle of November and life is starting to get hectic with Thanksgiving next week. Often we forget things when we go to the store or feel ill-prepared when an unexpected guest pops by our home.
Here are some easy solutions to save the day. Add these everyday items to your grocery list now, and be ready for spontaneity.
Keep a bottle of bubbly in the refrigerator. Nothing says "holidays" like bubbles in a glass. Keeping a bottle (or two) of champagne or sparkling wine chilling lets you celebrate everyday moments, or at least look like you were prepared to do so. For that matter, chilled sparkling water is always more festive, as well. Served with a slice of lime or a dash of your favorite liqueur, you can't go wrong.
Gluten-free chips and cheese make the perfect last-minute hors d'oeuvres. Easily presented on a plate, this go-to snack looks great, tastes delicious, and has a shelf-life to last through the holidays. In fact, it's so good, you'll probably run out. Buy multiples. Plus, olives make a colorful addition to the platter. Add some nuts and it's even more festive!
Pizza can be the simplest of solutions. For something warm, easy, and simple to eat, pick up a local pizza early in the day and reheat it at 400º for 5 minutes before guests arrive. Cut it into bite-size pieces for easy serving.
Use a rainy day to prepare your home. Silver, crystal, and linen make everything a little bit more sparkly – and we all want sparkly during the holidays. So, on the next rainy day, enlist the family and polish the silver, dust off the crystal, and iron the linens. You'll be prepared throughout the festive season, and you won't have to be doing anything last-minute.
Seasonal paper products are a must-have for any last-minute entertaining. Don't underestimate the visual impact seasonal cocktail napkins can have on your entertaining. They make everything more festive. And unlike linens and china, clean-up is a breeze.
Seasonal decor doesn't have to be "seasonal." Potted plants (i.e.: topiaries or orchids) can be purchased before Thanksgiving and will last through the season.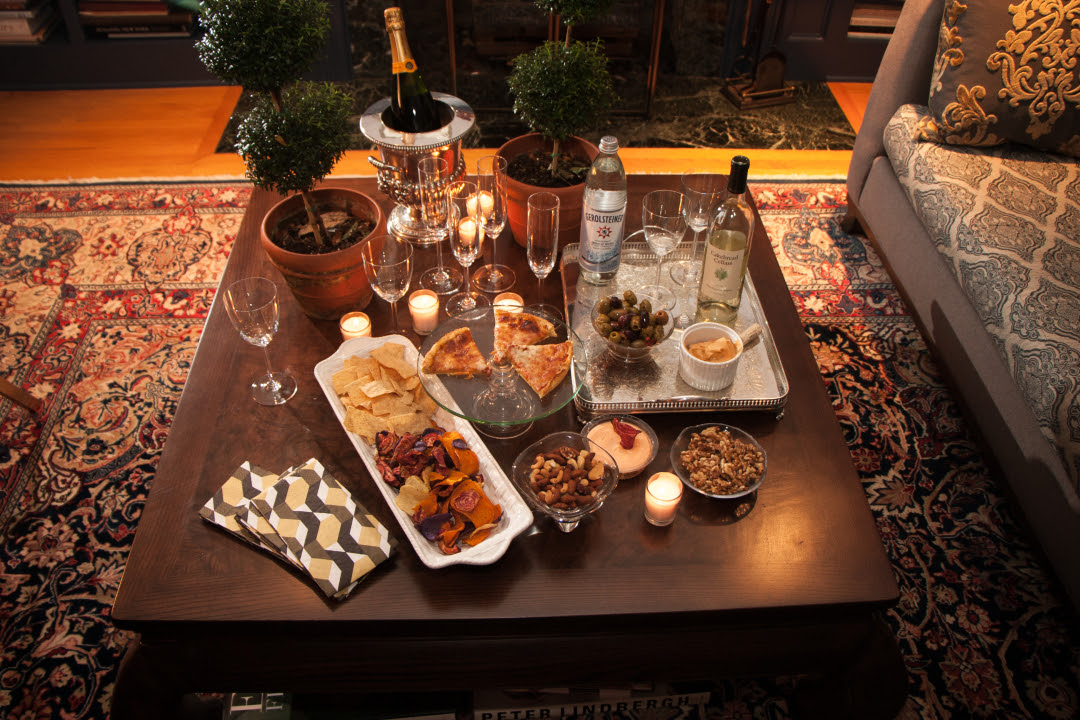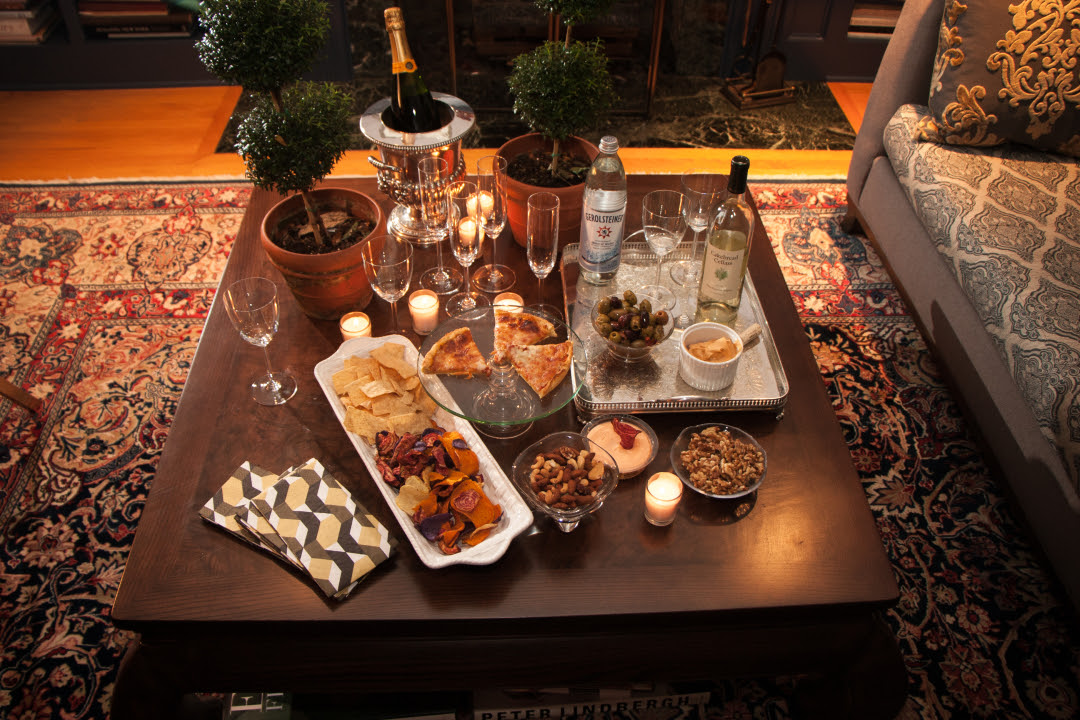 These simple tips are more than enough to keep your holiday season on the right track when the unexpected happens. We hope you like our last-minute ideas.
Happy Entertaining!
All my best,
Claudia