End of Summer To-Do: Tackling the "Someday Syndrome"
---
"Someday Syndrome" is what happens when we put something away because we think we'll use it… someday.
Those boxes from Amazon? Just store them in the basement so you can use them again… someday.
The used dishtowels that probably shouldn't be in the kitchen anymore? They make perfect rags for when you need them… someday.
The endless cans of paint in the garage? Well, you might want to change another room's color, or do a feature wall… someday.
"Someday" is more often "never" when it comes to clutter. On more than one occasion, we've cleared out carloads of "somedays" from our clients' homes, because someday rarely comes.
For example, unless you have a plan for those extra boxes in the basement or garage (like, shipping at the holidays), then storing them
takes up space,
makes your home feel less inviting and can become overwhelming,
takes up valuable space, and
the boxes often become dirty and damaged rendering them unusable (see pic below).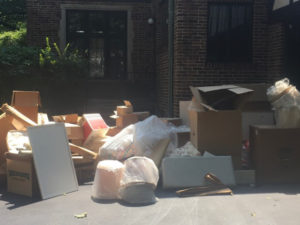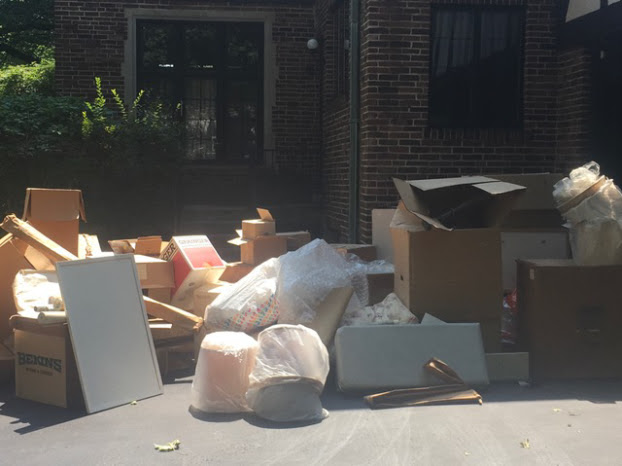 We recently emptied a house of its "someday" items, by bringing it all out onto the driveway to be sorted. Everything in the piles (such as empty boxes, packing materials, extra lampshades, and shelves), was being stored for use… someday. Making the situation worse was the clients' realization that the majority of the boxes were empty and dirty after they spent years thinking they were filled with treasures. Their emotional investment in keeping the boxes in their attic came crashing down around them.
Our clients were shocked to see how much stuff they had squirreled away for "someday," and were thrilled at the new sense of space they found in the home after it was all removed.
Next week we will share how you can reuse your Amazon boxes for donation and create even more space in your home. Stay tuned…
All my best,
Claudia