Happy Labor Day
---
Labor Day is just a few days away, which means another long weekend is about to unfold. We think it's the perfect time to relax with friends and family as we soak in the remaining days of summer.
It's also a great time to savor the flavors of the past few months before we turn to the warmer spices of fall. For that reason, we love this easy potato salad. With only 5 ingredients, it's very easy to make and will be enjoyed by everyone.
---
Dill-Dijon Potato Salad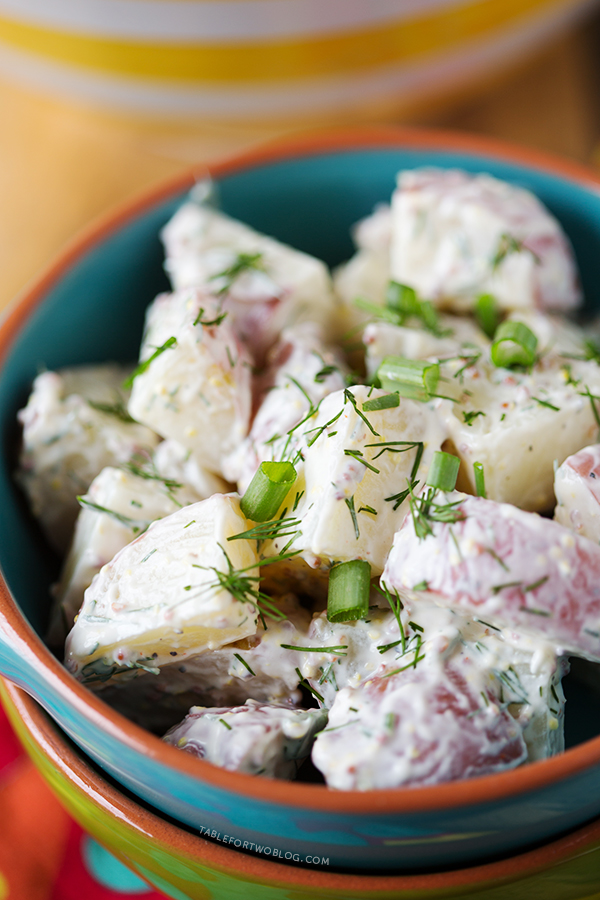 Ingredients
3 lbs red-skinned potatoes
1 1/2 cups diced celery
3/4 cup mayonnaise
1/2 cup sour cream
2 1/2 Tbsps lemon juice
4 Tbsps fresh dill, minced
2 Tbsp dijon mustard
Directions
Leaving the skins on, cut the potatoes into 1/2 inch slices, then place in a pot of lightly salted water and boil until tender. Meanwhile, mix all the remaining ingredients together in a large bowl. When potatoes are done, allow to cool slightly before tossing in bowl while still warm (the warmth allows the potatoes to soak up all the flavors of the sauce). Set aside to cool, then chill in the refrigerator before serving.
Optional: You can add sliced green onions for an added punch of flavor, or swap out greek yogurt for the sour cream, if you prefer. (Photo courtesy of tablefortwoblog.com)
---
All my best,
Claudia
PS: Do you know the history behind Labor Day? We love this summary by the History Channel. Check it out if you want to learn more.