3 Gift Ideas for a Housewarming Party
---
We were recently asked by Gift Unicorn to contribute our 3 Gift Ideas for a Housewarming Party, alongside 39 other Interior Designers. Here are our perfect picks for celebrating a new home:
A white flower, such as an orchid, in a beautiful pot.
A neutral throw blanket.
A thoughtful accessory to add a splash of color.
We rarely know what style other people love, so whites and neutrals are always a safe bet that go with any decor. However, it can be fun to get something thoughtful and unique that adds a splash of color to any room, such as a handblown vase or a lacquered tray. Either way, you can't go wrong with any of these ideas. Happy shopping!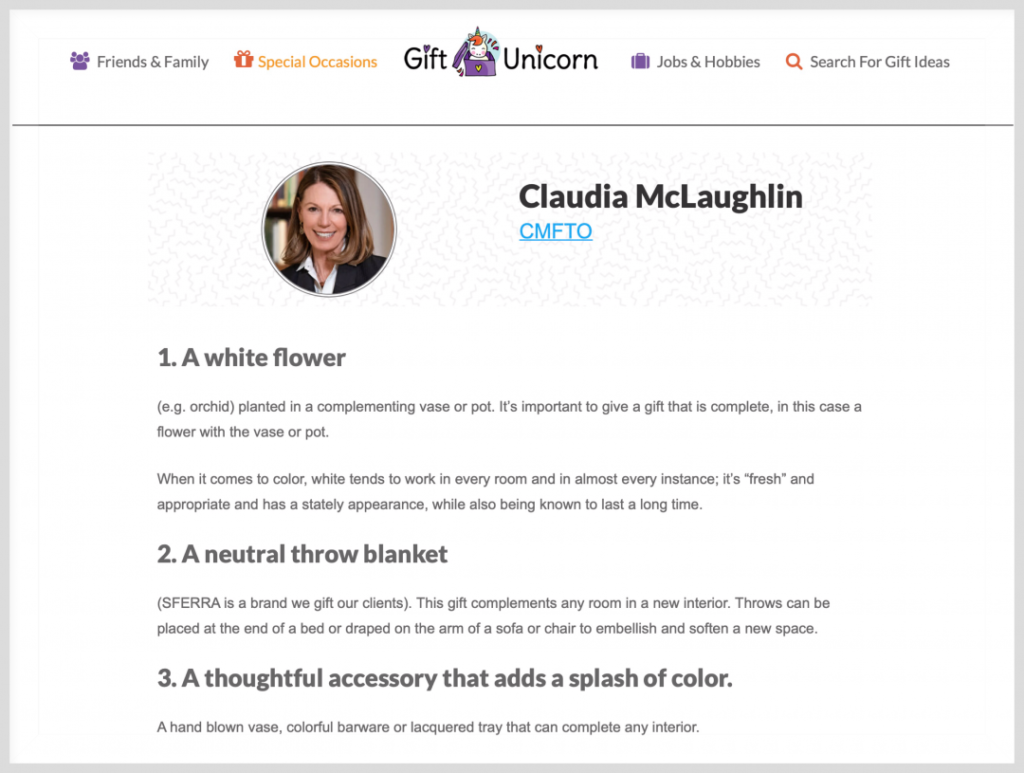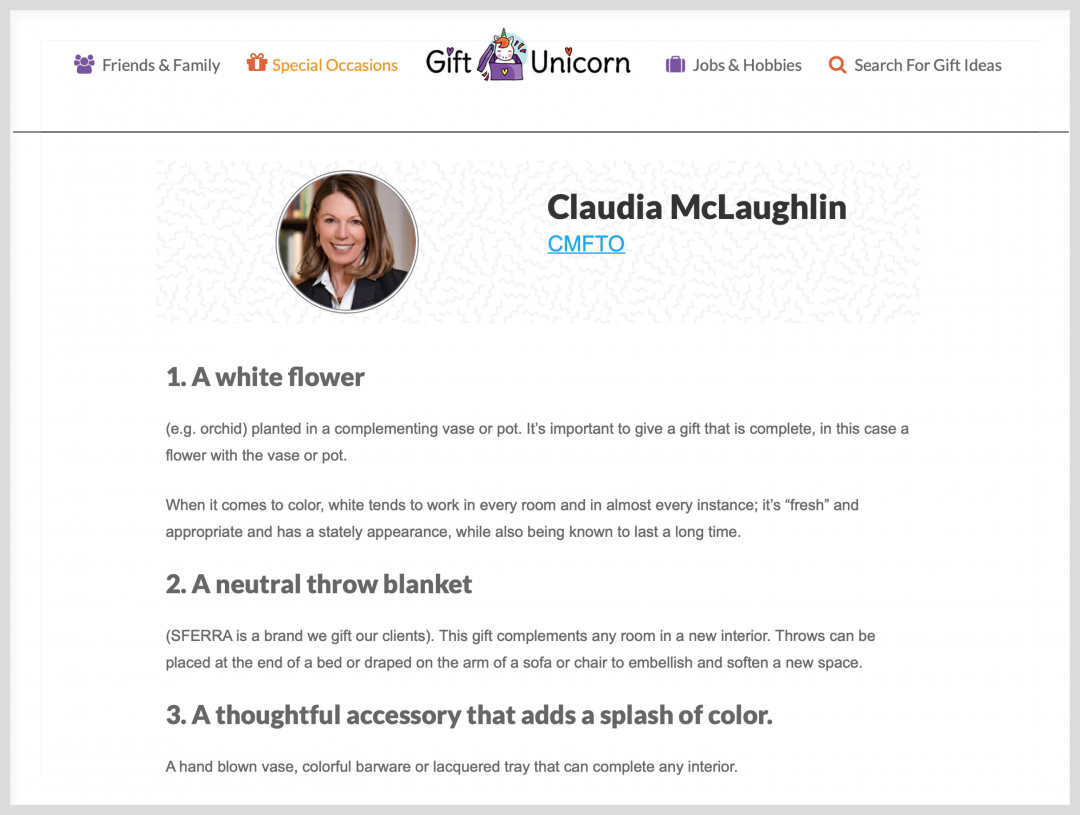 All my best,
Claudia