It's Official: STAGING TO LIVE®
---
Several years ago, I came up with the term "Staging To Live" to help describe our services to a client. Since then, we have continued to highlight the importance of Staging To Live in all that we do. Whether it's helping someone with a move, completely redoing a home from top to bottom, or assisting with editing and organization, it all involves Staging To Live.
Typically, homeowners hire a "stager" when they are preparing to list their home for sale. More often than not, when their home is staged they inevitably say "Why didn't I do this sooner?" Why make your home look and feel its best only for someone else to enjoy it? That's why we believe in Staging To Live, and why we decided to trademark the phrase.
We are happy to share with you that the trademark is now official!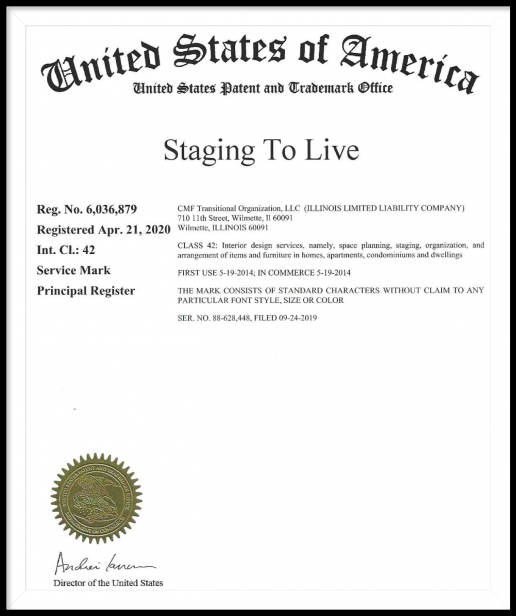 If you're interested in learning more, give us a call. We would be happy to share the Staging To Live ® approach with you to make the most of your home while you're still in it.
All my best,
Claudia