"You Want Claudia In Your Corner"
---
Last December, in the midst of both the pandemic and the holiday season, we received a call from Chris Young. She and her family needed to move within three weeks—before Christmas—and didn't know where to begin. After 27 years of accumulation in the same 3rd floor walk-up, they simply didn't know where to start.
---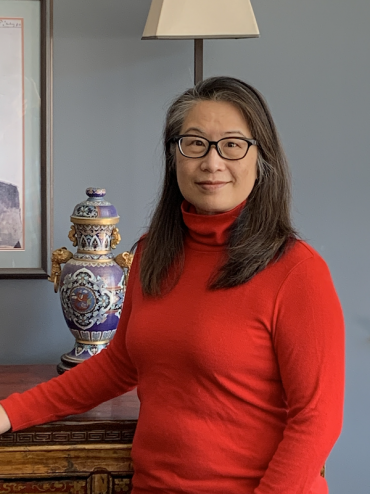 "I knew I was in a pickle. I couldn't imagine how to get things ready for a moving company. I was really worried, but then I was referred to Claudia by our real estate broker, and everything changed.
To begin with, our home was bursting at the seams with close to three decades' worth of life packed between its walls. Not only that, but it was Christmas and I needed to get everything done and still provide "Christmas" (decorations, music, etc) for our kids. This all gave me a lot of anxiety, because I had no strategy or idea of how to ensure everything was packed and moved, nor did I know where to put things in the new place. In truth, I felt like a little person staring up at an avalanche about to happen.
I had no idea that you could hire anyone beyond just movers. Then Claudia and I met. I knew very quickly that her 'can-do' attitude and her high energy were the solution. Most importantly, Claudia gave me the confidence that she would get it done. She created a plan that broke the move into smaller portions, and I started to realize just how much was involved. While I can imagine some people (including some of my friends) would shy away from the cost of Claudia's services, I can honestly say that CMFTO is worth every penny. 
Claudia is reliable, trustworthy, and she makes things happen. She does this by hiring an incredible team that I got to work with throughout the process, including a project manager that reassured me regularly, which gave me peace of mind. The quality and integrity of the team surpassed anything I could have expected. I knew, without a doubt, that they cared for me, my family, and our process. 
As we all know, sometimes things don't go to plan during a move. The CMFTO team was able to adjust in real time and solve for any issues that arose along the way. Their personalized approach and ability to work together created a situation in which I felt confident that everything was taken care of, and you can't put a price tag on that level of reassurance. 
In short, while I probably would have walked away had I seen the cost before I understood the process, I now know that it was 100% worth it… and then some. Claudia is so much more than "just" a move manager, designer, or organizer. She has created a business with a broad spectrum of services that, ultimately, make everything so much easier. When it comes to your home, Claudia is the person you really want in your corner." – Chris Young
---
Thank you, Chris. We love what we do, and we are so glad we were able to help you during a difficult time. If, like Chris, you are feeling overwhelmed by an upcoming move, please give us a call. We'd love to help.
All my best,
Claudia