Letting Go of a Lifetime of Memories
---
In 1962, Ron and Suzanne Dirsmith bought their home in Highland Park, a house designed by John S. Van Bergen, a student of Frank Lloyd Wright. As an architect himself, Mr. Dirsmith was drawn to the unique home in which he and his wife raised their family. Early on, they added an outdoor studio to the property, from which Mrs. Dirsmith taught dance, before joining her husband in his business and converting the studio to offices. Mr. Dirsmith was the architect for Hugh Hefner's west coast Playboy mansion's famous landscape, grotto and private jet… as well as his Chicago offices; and the studio reflected much of the design and materials he incorporated in the famous property in Los Angeles.
For 54 years, the Dirsmiths lived in their gem of the North Shore, before being visited by terminal illness. After more than five decades of tidy accumulation, it was time to sell. But this unique home would need a unique buyer, and in order to sell, it needed to be cleared out systematically and respectfully, since the couple were still in residence. When Claudia was asked to assist, she knew the best way forward to support Colleen, Tim and Brian, the Dirsmith's children, throughout the process. In return, Colleen wanted to share her experience with CMFTO and the services we provided during a difficult time.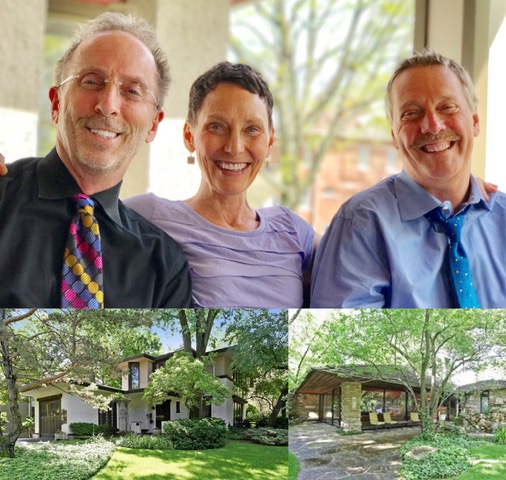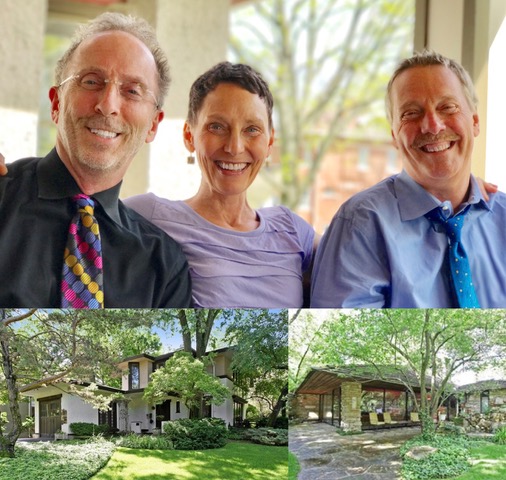 "I first met Claudia when the property was newly on the market. We knew it was an architectural gem, but also very unique, and we thought we would have to alter it in some way to appeal to a more modern buyer. After spending a few hours with us, Claudia's response was honest and direct: 'It's amazing … I wouldn't change a thing.' She knew that our resources for updating were limited, and we were living on borrowed time with our parents battling terminal illness.
Claudia's solution was one of grace and respect. She met our needs by keeping the process real. By asking and understanding what our goal was, she set us on a path of slow and deliberate liquidation. Claudia connected us with her unique list of buyers, and we were able to find a new home for nearly everything in the house. Additionally, she helped us understand the value of different items which helped immensely in making decisions. Ultimately, Claudia's resources, support, and assistance allowed us to keep our mother in the home until her passing, which was the greatest gift of all. In fact, her presence and her buyers' presence served as a wonderful diversion to our mother, which brought her great joy at the end of her life. People asked her the stories behind certain pieces and appreciated them more for their history.
To say that we couldn't have done it without Claudia's help would be an understatement. Claudia was my personal Rock of Gibraltar throughout a challenging time of life, and I value the relationship we have built beyond measure. Every little thing she did added up to something great. Her services were invaluable. You can't put a price tag on that. Even from a distance she kept me on track and gave me peace of mind. It was evident to me that everyone she sent to me felt a mutual respect for her.
Liquidating your parents' home is an extremely humbling experience. My goal was to care for my parents the best way possible and selling their possessions deliberately and considerately. Without Claudia's help I would not have been able to do that. She listened, she understood, and she provided support through it all. More importantly, she knew the process of how things had to happen and how long things take, which she explained clearly throughout.
In the end, the new buyers of our family home did not need it to be updated or overhauled. They saw it for its true value: a unique gem in the midst of the North Shore. They appreciated its history, and thanks to Claudia, they were able to see it at its best, cleared of a lifetime of our memories, and ready to make some new ones."
---
It was our unique pleasure to be of service and assistance to the Dirsmith family. We wish them all the best as they begin this new chapter in their lives.
All my best,
Claudia