Adding Unique Fabrics to Any Room
---
To make a room feel extra-special, we like to add unique fabrics to select pieces (i.e. pillows). It gives it that certain je ne sais quoi quality that takes a room's design to the next level.
And… what's better than a touch of Fortuny silk embellished with animals? (shown below) The golden hue works with all interiors, whether it's warm or cool tones.
It just goes to show that the right fabric can add a bit of sparkle. We look forward to sharing all the photos from this current project in the coming months.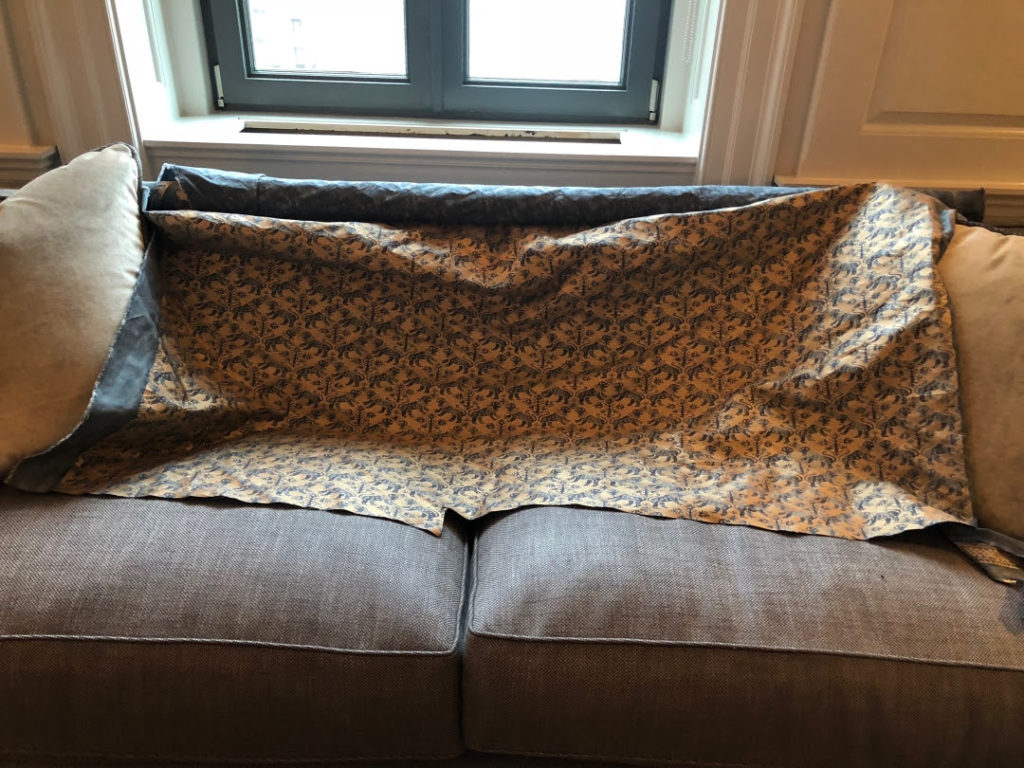 All my best,
Claudia