Before & After: Refreshing a Michigan Home
November 9, 2021
---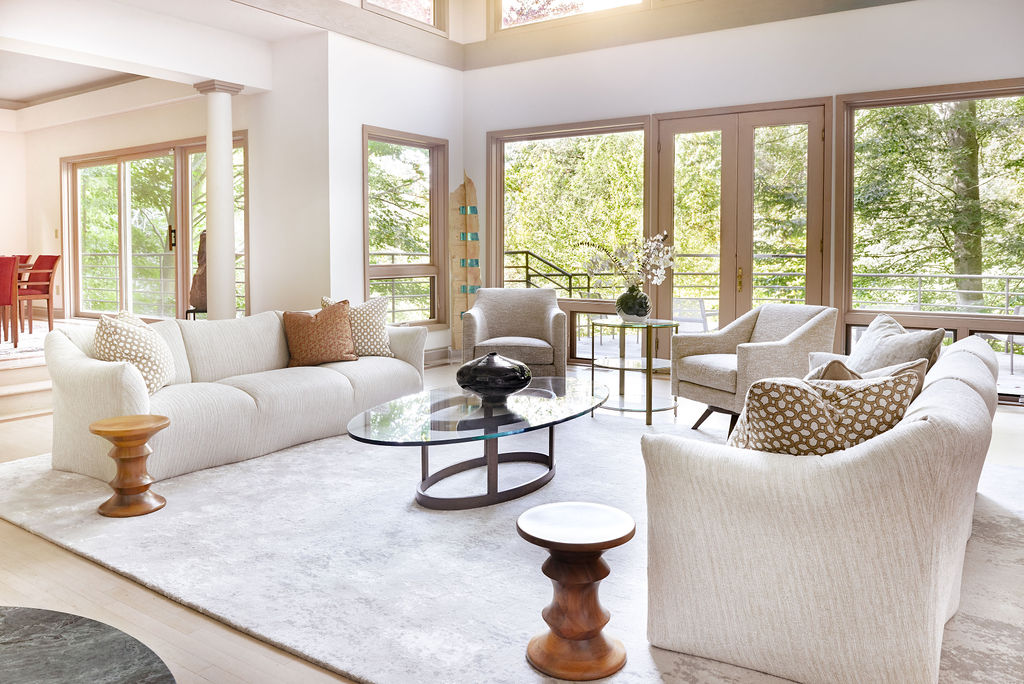 Recently, we completed a full-scale refresh of a beautiful property in South Haven, Michigan. We modernized our clients' woodsy home, making it lighter and brighter by repainting, reupholstering existing furniture, and adding complementary furniture and accessories.
Read more
Project Highlight: CMFTO's Tailored Approach to Staging
November 2, 2021
---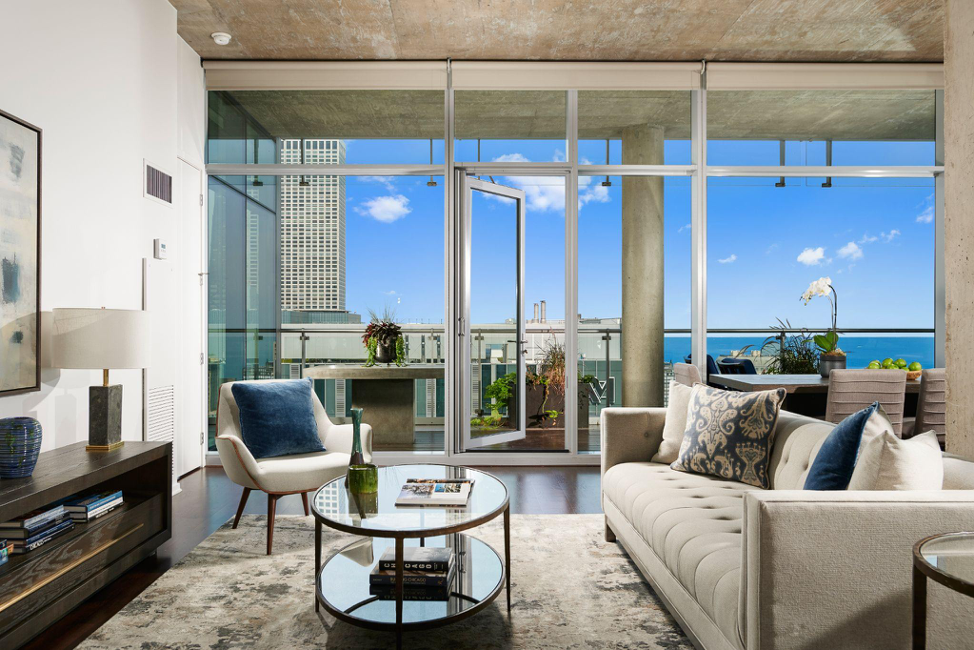 When staging a home for sale, it's important to create an edited, organized space to maximize its appeal. It's equally important to consider which prospective buyers are most likely to purchase your home — as we did with a recent staging of a downtown high-rise property targeted to a younger demographic.
Read more
Design Inspiration: Fall Fabrics
October 26, 2021
---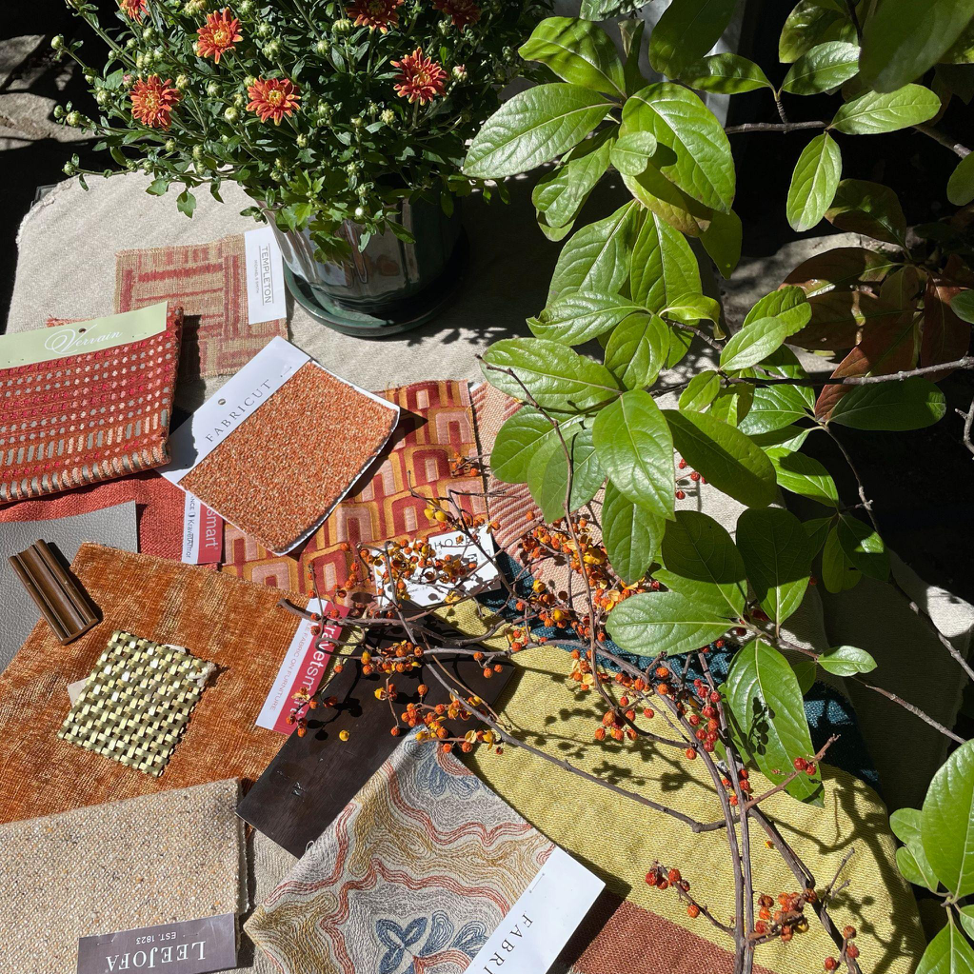 In autumn, we love glossy green foliage, richly colored mums, and branches of bittersweet, with its golden flowers and bright orange berries. These colors and textures translate beautifully to fall fabrics, providing the perfect palette for a seasonal refresh.
Read more
5 Tips For Organizing Your Pantry for the Holidays
October 19, 2021
---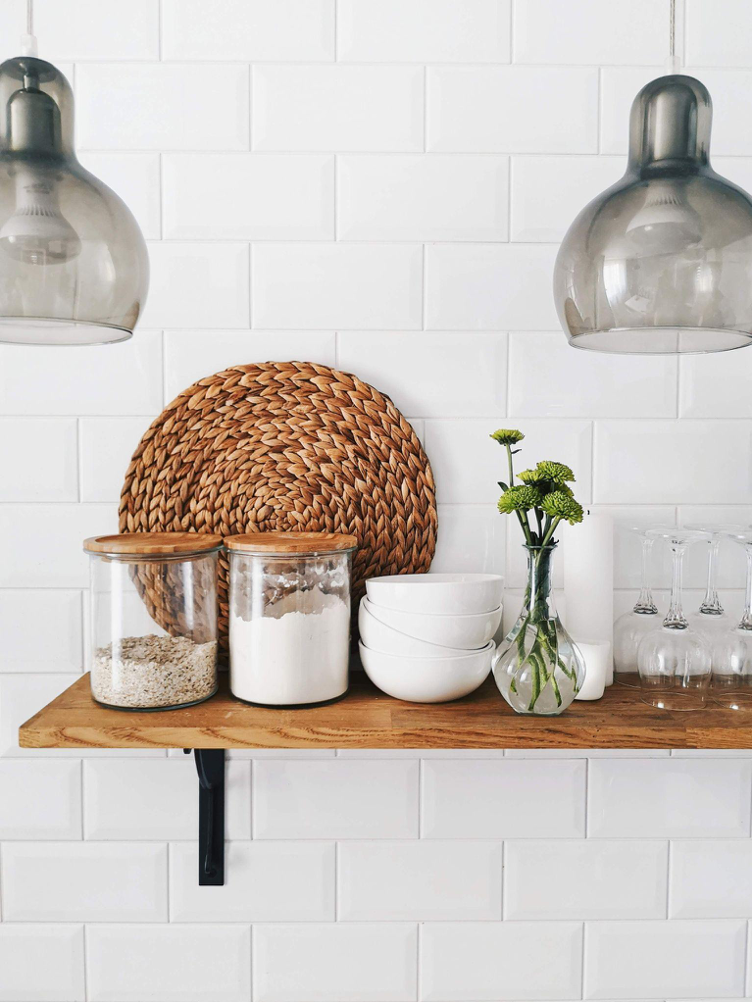 Holiday baking season is right around the corner! With a little preparation, you can avoid feeling overwhelmed at the thought of making all those pies, cookies, and other family favorites and focus on enjoying the process — and your time together.
Read more
In Our Client's Words: "Punctual, Professional, and Very Experienced!"
October 12, 2021
---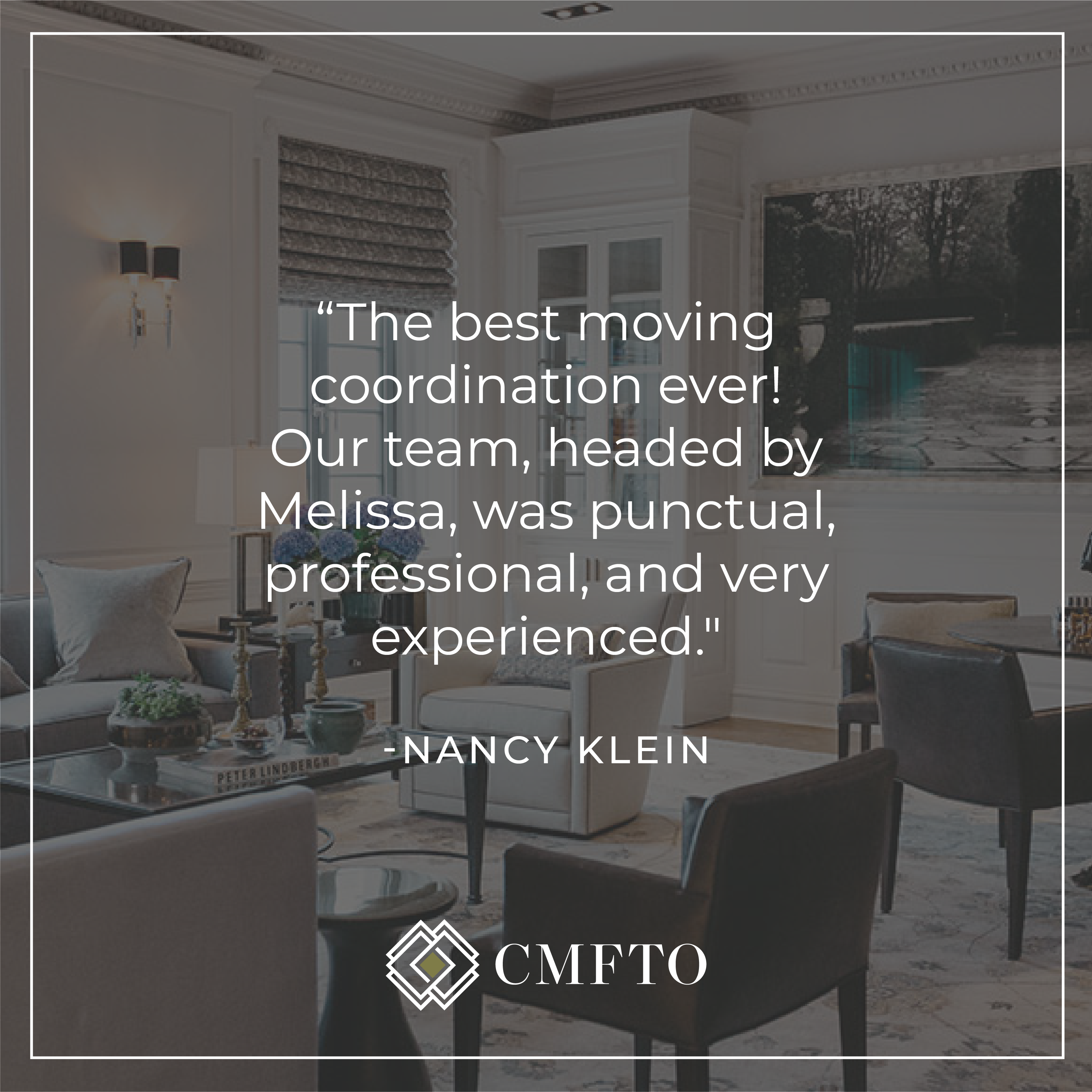 Hearing from our clients is one of the most rewarding parts of the job. We recently received this wonderful note from Nancy, who hired CMFTO to manage a move for her senior parents:
"The best moving coordination ever!
Read more