Planting Spring
---
It's March 24th, which means Spring has officially begun. Around here we're starting to see glimmers of warmer days ahead, filled with bountiful blooms, sunshine, and blue skies. Surely, one of the first signs of spring is when the crocuses begin to emerge.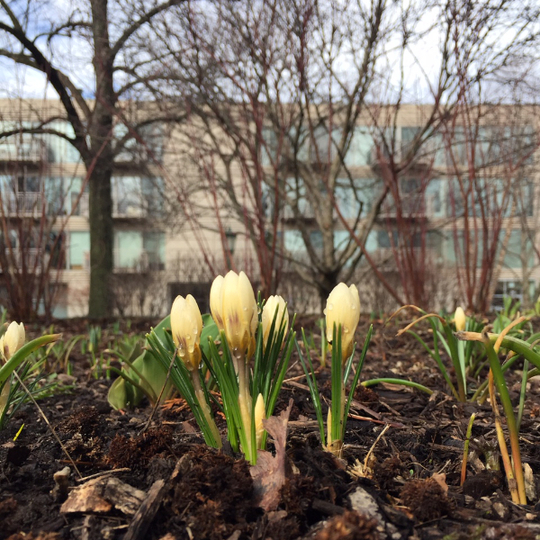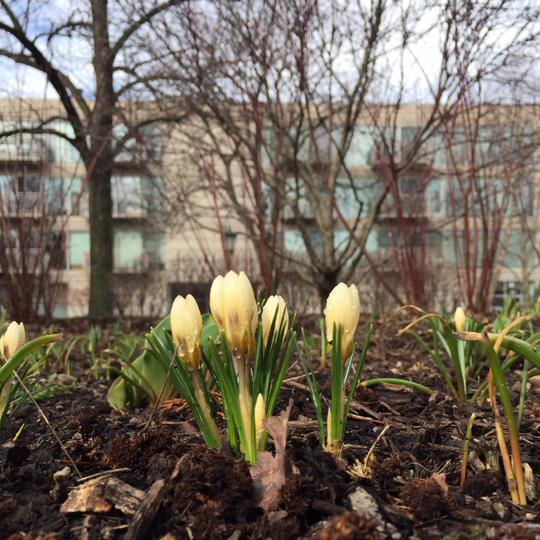 Sometimes, though, as the weather warms, we wish for more color and greenery in our lives. This is why we LOVED spotting spring planters around the neighborhoods in which we work and live.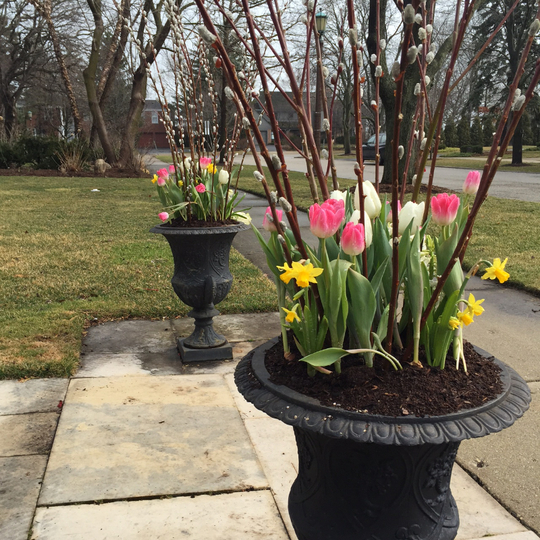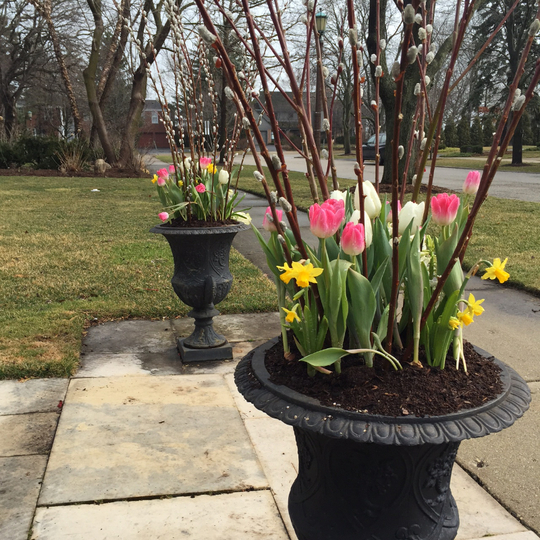 A spring planter is an easy way to get a jump on nature and invite the joys of the season into your home or business. We give it two thumbs up, and heartily say:
Welcome Spring!
All my best,
Claudia