Reimagining Property Values Using High-End Design
---
We're excited to offer a unique new opportunity for brokers! On Tuesday, May 18th, from 4:00 – 6:00 p.m., we'll be partnering with Niko Apostal of Keller Williams for an open house at 2014 N. Lincoln Ave., part of The Pointe Townhomes.
As the founder of the Apostal Group, Niko not only leads one of the most well-respected residential brokerage teams in Chicago, his team has sold over 140 units at The Pointe — a gorgeous, family-friendly community in Lincoln Park.
At the event, I'll share my insights as an interior designer and the founder of CMFTO to reimagine 2014 N. Lincoln, a beautiful but somewhat dated property, as a market-ready home. Using detailed storyboards for several rooms, I'll illustrate ways to transform the space with new finishes, fixtures, paint, and more — showing brokers how to create a custom look with a minimum investment that yields maximum value.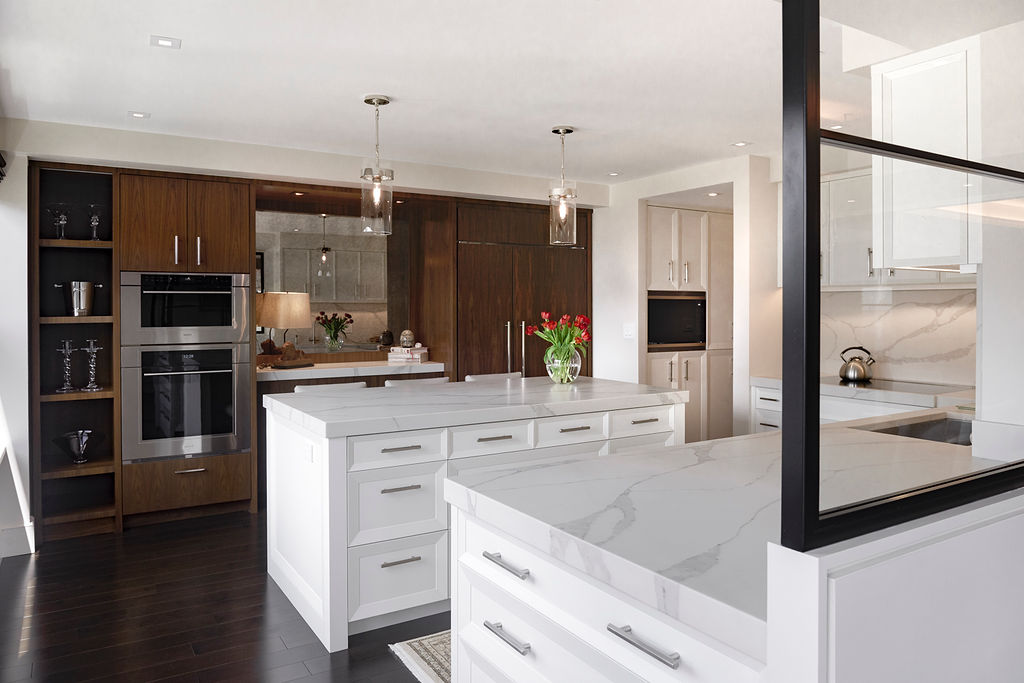 CMFTO recently worked with Pat Lynch, who lives at The Pointe and used our services for a complete renovation. We're happy to report he was pleased with the results! "Purchasing a townhome that needed updating from top to bottom would have been a challenge," says Pat. "My realtor suggested CMFTO. Claudia and her team – their vision, resources and follow-through – made my new home one I will enjoy for years to come."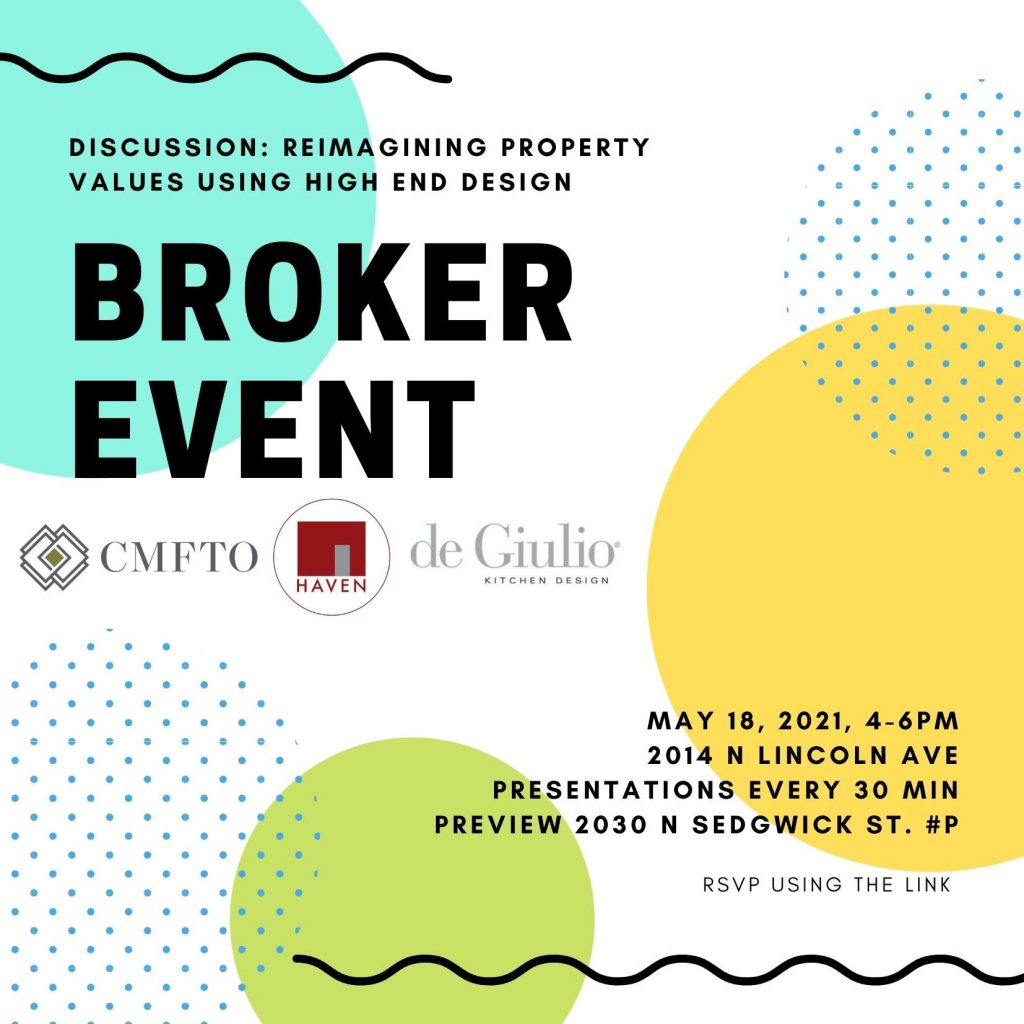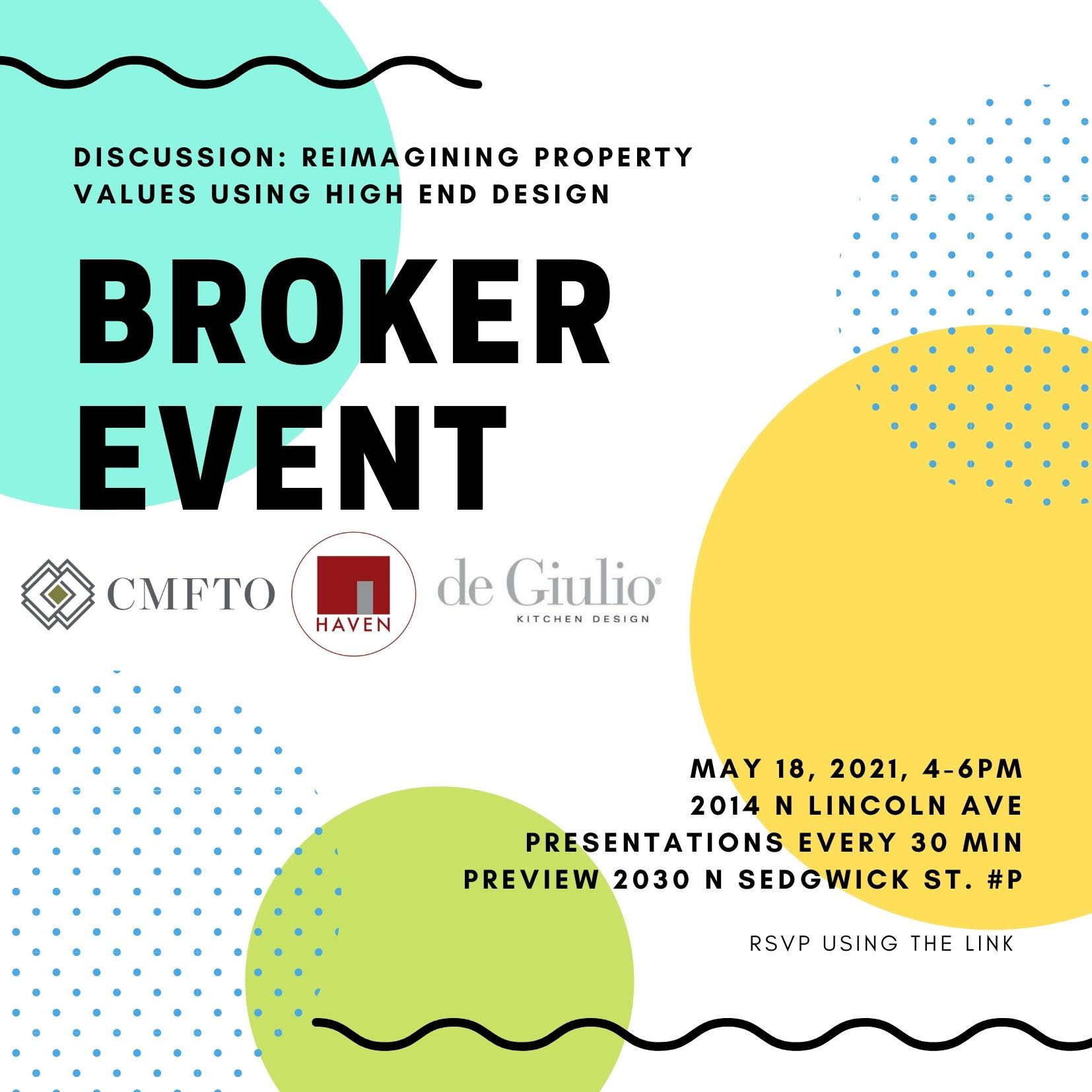 We're thrilled to partner with Niko for the brokers' open house on May 18th and hope to see you there!
All my best,
Claudia