The Power of a Great Partnership
---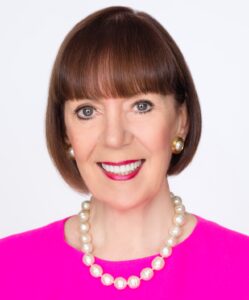 At CMFTO, we're fortunate enough to collaborate regularly with trusted, world-class professionals. That includes a longtime partnership with Janet Owen, a top Berkshire Hathaway HomeServices broker and dear friend.
Specializing in Chicago's Gold Coast, Lincoln Park, DePaul, and Michigan Avenue/Streeterville neighborhoods, Janet has sold over $700 million in residential single family homes, condominiums and cooperatives! 
As a full-service broker who takes great care when helping her clients sell and buy homes, she often turns to CMFTO for our similar turnkey approach.
Here's what she had to say about our partnership:
Claudia and I have been working together for a long time and every single time we've worked together, the end result has been a win-win situation.
She and her amazing team make me look good to my clients. As a high-end real estate broker, it can be difficult to tell clients they need to remove a lot of things that are currently in their homes before we can stage the property for sale. While my clients treasure the items they've collected over time, a new buyer appreciates an uncluttered space where they can imagine themselves living.
At that point, it's Claudia and her team to the rescue! CMFTO makes the transition — including editing, moving, decluttering, staging, and actual move — look fun. When my clients meet Claudia and her team, they make everything seem easier.
Within the last few months alone, Claudia has assisted me with two purchases and two major sales. In each situation, she and her team handled everything flawlessly. Without exception, my clients have been delighted.
Claudia is an excellent communicator and has a great way with people. I'll never forget working with her on relocating a client with a very large apartment and several other homes. The seller had many children and grandchildren and was concerned about what to do with all of her furniture and belongings.
Claudia met with my client for a full day and went over everything in the apartment, helping her decide what went where and to whom. She not only orchestrated a flawless move; she also coordinated with auction houses, storage facilities, and moving companies, ensuring every item in the apartment went to the right person — and they did.
Claudia is just so good at what she does. In cases where a client had any hesitation about a move-related project, they look back and wonder why they didn't do this sooner. – Janet Owen
We appreciate the kind words, Janet. Here's to many more years of working together on behalf of clients!
All my best,
Claudia