"They Saved Our Lives."
---
Sometimes we join a project once it's already underway. Over the years, our clients have hired us for the entire job, or at various stages of their process depending on their needs. In this case, we were hired when Bob and Mary were given our name, after they had already started. Knowing that their move was imminent, we offered the best solutions we could to help make it easier, such as moving the kitchen separately in advance of the movers. It made all the difference, as you'll read here:
---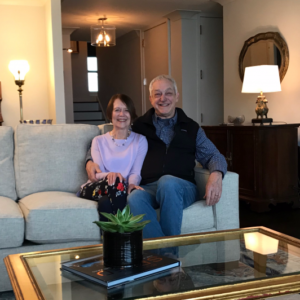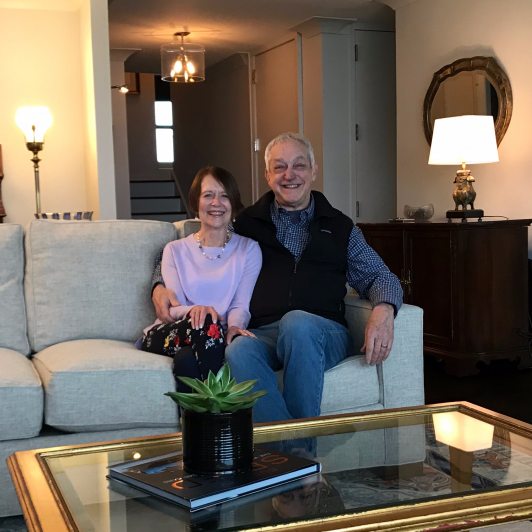 A friend referred us to Claudia while we were in the midst of planning a move from our family home of 37 years. We thought it was too late to hire her, since we were already underway. Everything happened a lot faster than we planned, so it felt a bit rushed and chaotic. It was Claudia who stepped in with ideas that made the transition much easier. Specifically, she suggested having her team move our kitchen prior to the movers' arrival, so that all would be set up beforehand. It was the best idea! Having our kitchen done, with no boxes lying around cluttering up the space, made us feel at home on our first day. We never would have thought of it, and are so glad we called CMFTO. They saved our lives by making our move 100% easier.
They came to the rescue again once everything had been moved and unpacked. With all our artwork now on the floor stacked against the wall, Claudia sent her associates over to help us make decisions on their placement and hang everything professionally. It was exactly what we needed to make our new space our home. The team was thoughtful and considerate, and we loved working with them.
Finally, a few months later, after settling in, we decided to work with Claudia again on sourcing new furniture that would better suit our needs and the space. Knowing that we wanted to "test drive" anything we would buy, Claudia took us to the Mart and guided us through the process of selecting the perfect pieces for our home. It now feels like we are on vacation every day! We love working with Claudia and her team at CMFTO and highly recommend them for anyone who is thinking about moving or updating their space.
– Mary and Bob Moran, Wilmette, IL
---
Thank you, Mary and Bob, we really enjoyed helping to make your new space feel like home.
All my best,
Claudia