We've Crossed the Border!
---
We have BIG news!
2016 is off to a great start for CMFTO. On the heels of our most successful year to date, we are happy to share one of several new announcements with you (more are on their way).
If you may recall, last year we became the exclusive Transition Concierge at North Shore Place, providing White Glove service to its new residents. We are pleased to announce that we have expanded our partnership with Senior Lifestyle communities to add The Addison of Pleasant Prairie to our list of clients.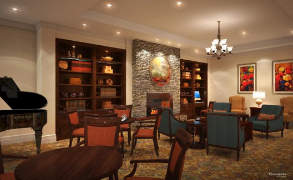 In addition to Lincolnwood Place and North Shore Place here in Illinois, the Addison of Pleasant Prairie is another assisted living and memory care community by Senior Lifestyle for which we offer our services – and it's our first in Wisconsin. Which means:
We've crossed the border!
We are thrilled to continue our association with this growing company that provides excellent alternatives in the growing landscape of senior living.
Our White Glove services include:
Customized resident floor plans for apartment homes
In-home organization and move preparation – concierge checklist per resident
Household contents packed, moved and installed with attention to personal detail
Individual accessorizing needs addressed, and pictures hung
For more information on our services, please contact me by replying to this email. For more information on Senior Lifestyle communities, please visit their website at: www.seniorlifestyle.com
All my best,
Claudia