What's Your Next Move? You're Invited!
---
On Wednesday, May 23rd at 2pm we will be joining a panel of experts to discuss the ins and outs of transitioning to senior living at the Bickford of Gurnee. Please join us as we discuss:
When to put your house on the market
What to look for when considering senior living
What to do with your "stuff"
We hope you will join us to learn more. Space is limited, so please RSVP today.
Wednesday, May 23rd
2:00pm
Bickford of Gurnee
301 S. Hunt Club Road
Gurnee, IL 60031
RSVP: 847-721-2786*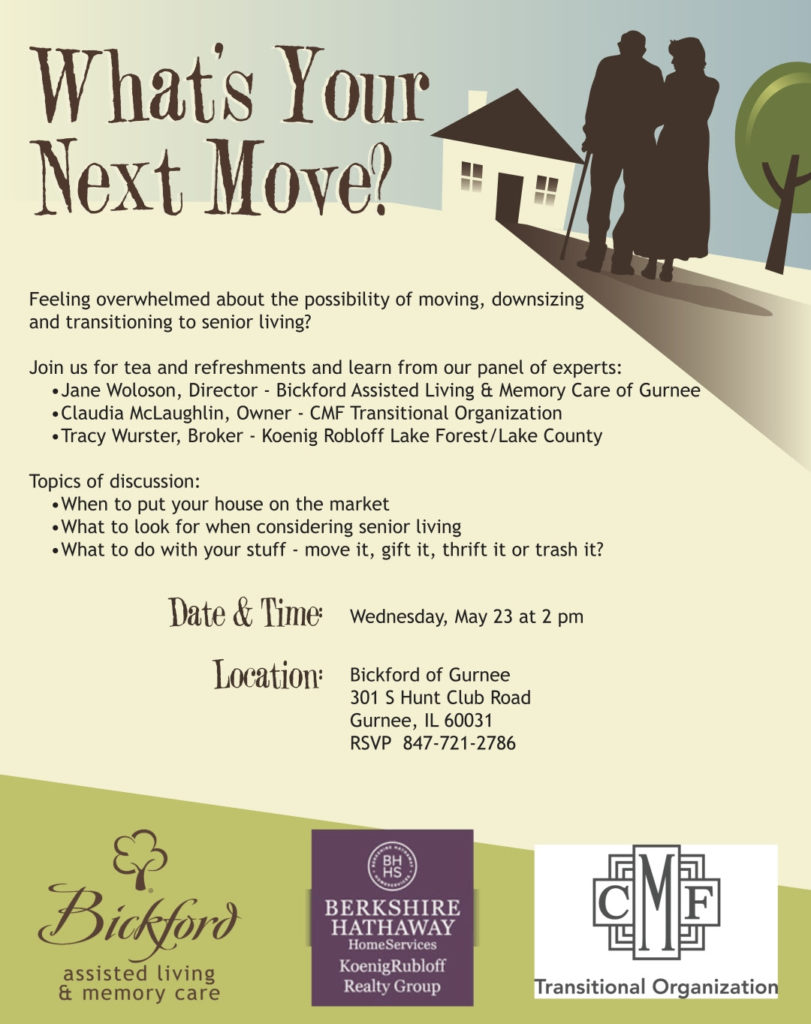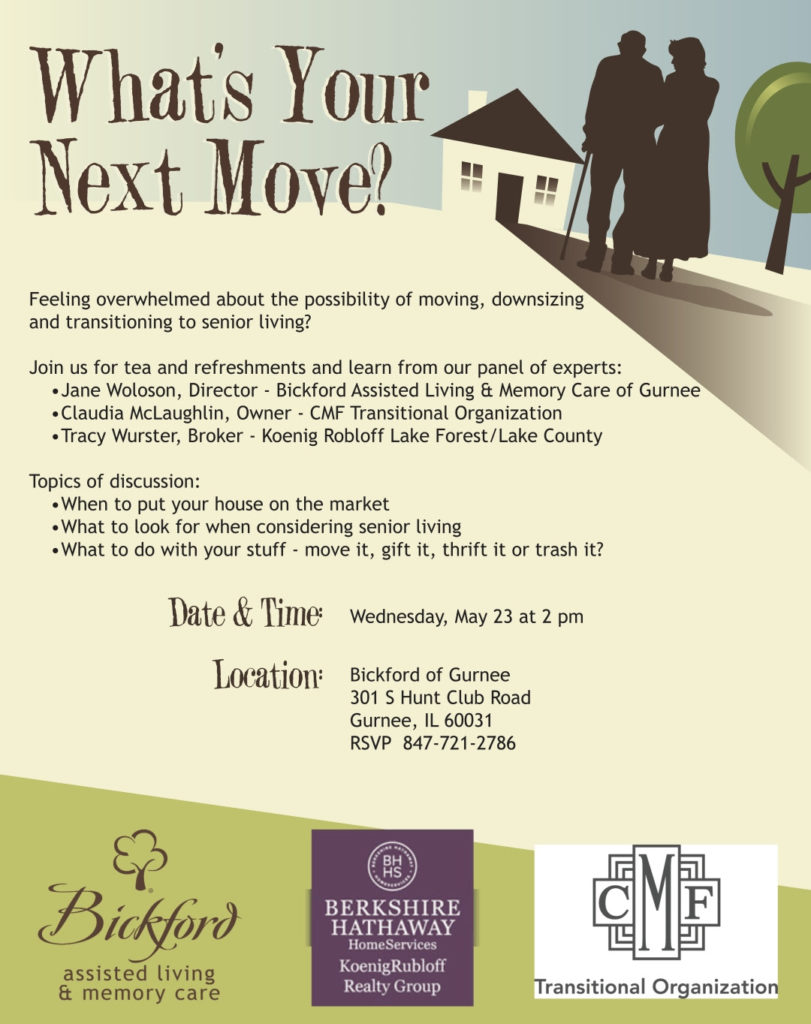 All my best,
Claudia