You're Invited
---
Here at CMFTO we appreciate all of you who read, and even respond to, our weekly newsletter. To celebrate the start of summer and to thank you for your business and support we'd like to invite you to a special party we're having on June 16th.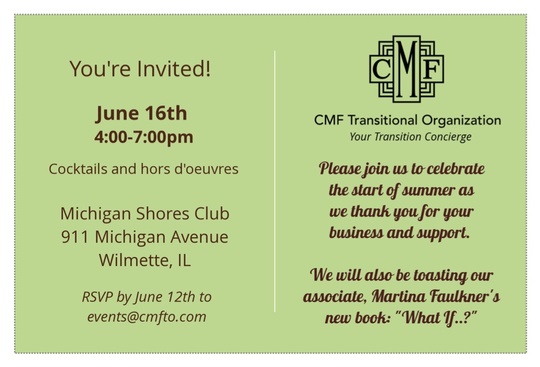 Please RSVP by June 12th.
We love hearing from you – and we look forward to seeing you in person!
All my best,
Claudia