The Gift of Ornamental Grasses
---
Now that summer seems to be in full swing, it's time to turn our attention to our outdoor spaces and address how we use them and where we can make changes. Enter: Ornamental Grasses.
We love ornamental grasses for many reasons. They add character to any border, pot, or landscape design. But they especially add some flair to a patio area when they are used as a living wall to delineate the space, as we did here for one of our clients.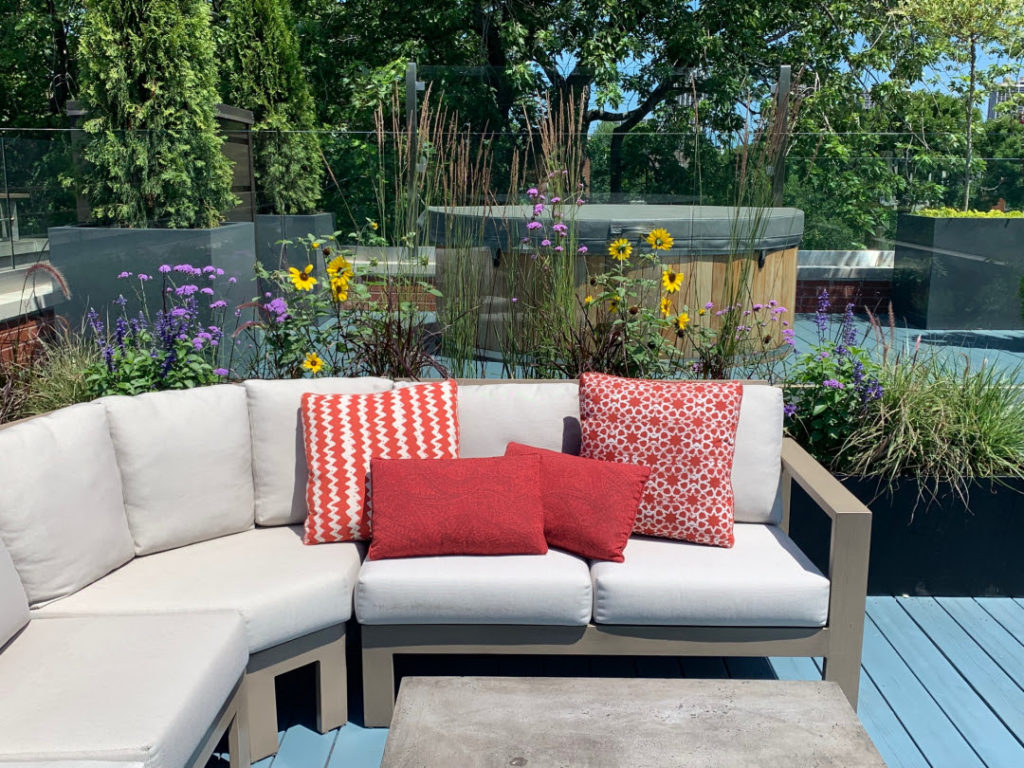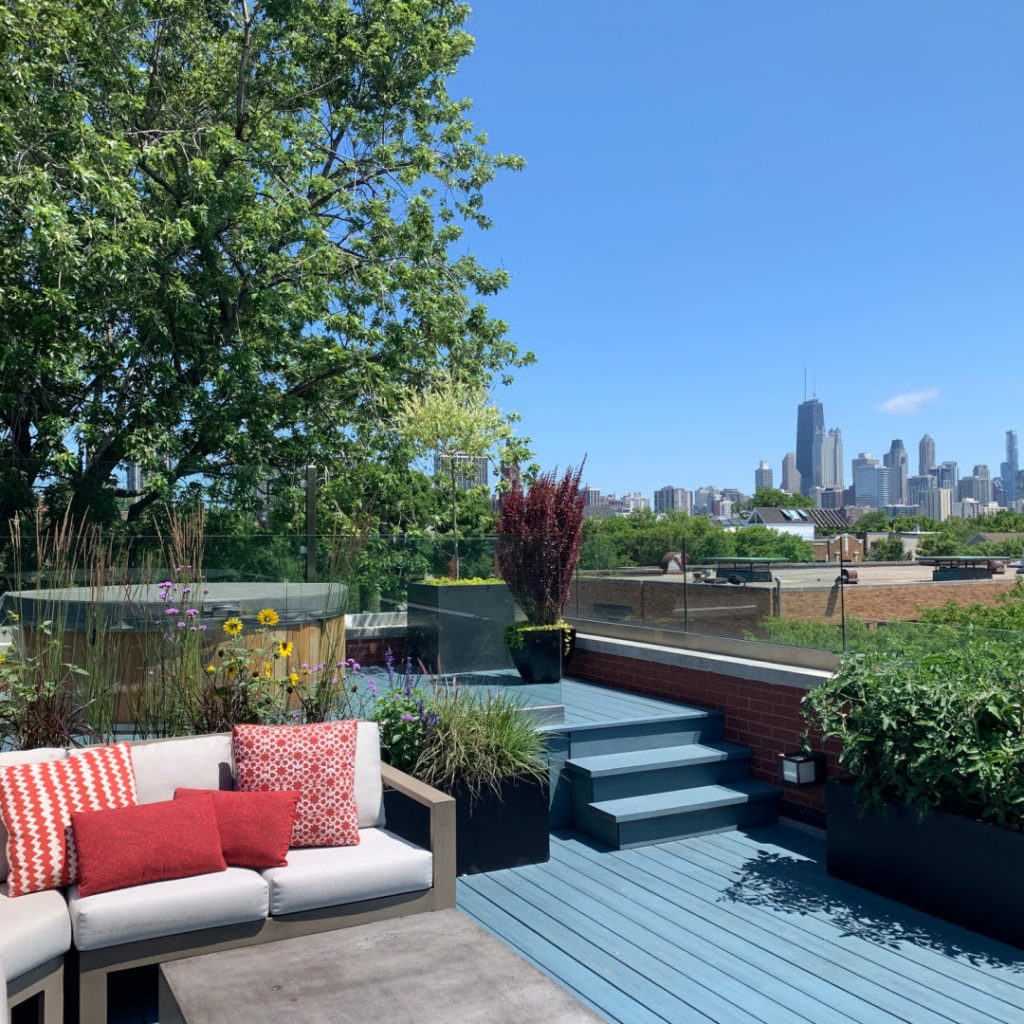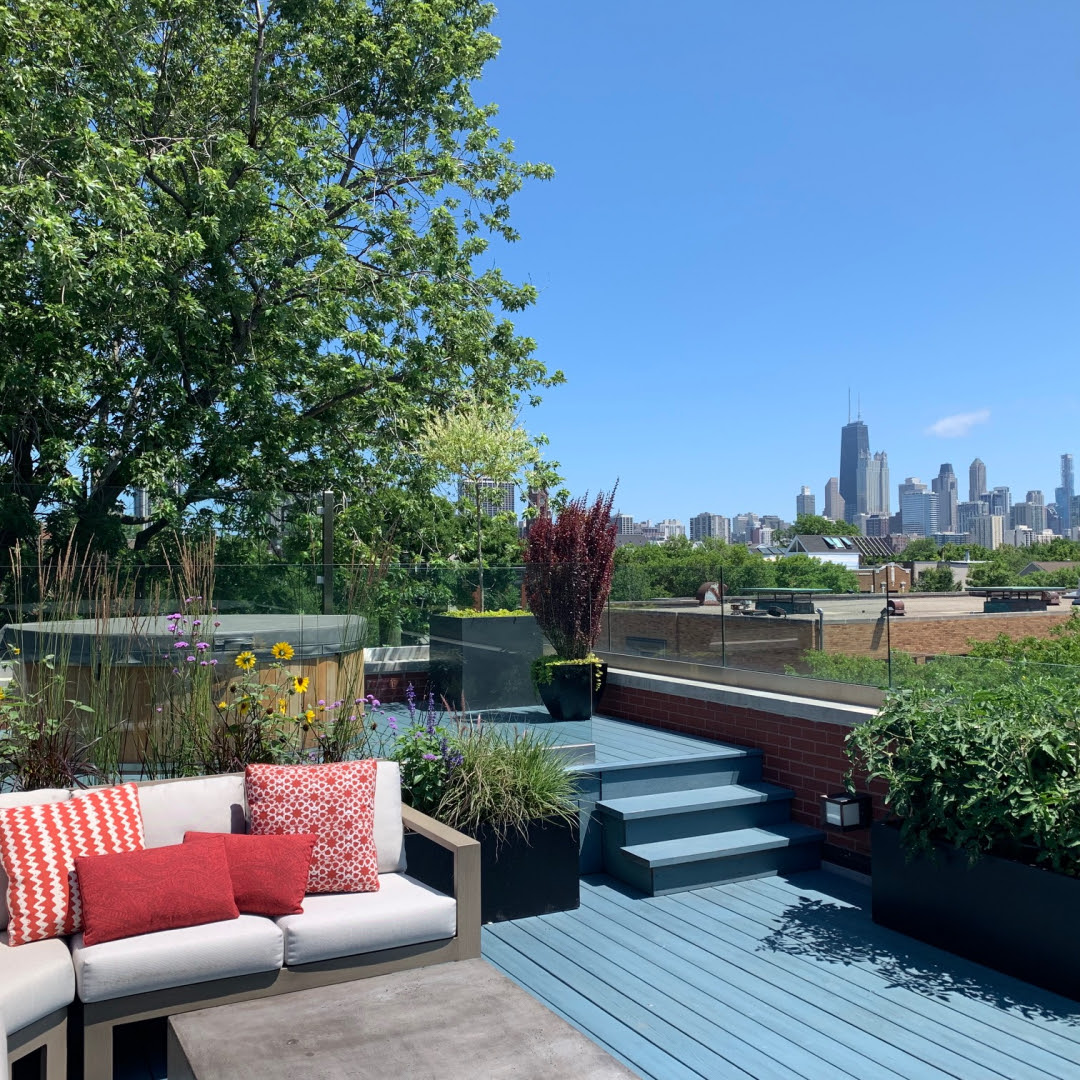 Our client wanted to have the feeling of separation between the conversation area and the spa. Ornamental grasses, used deliberately sparingly, allowed for easy flow between the two spaces, while not blocking one off from the other. Adding natural grasses to this 3rd floor deck brought a touch of the prairie to this outdoor space, while the milkweed will invite monarch butterflies to visit.
Used more heavily, ornamental grasses can create a thicker wall, thereby providing a greater sense of privacy, if one wishes. The myriad uses for ornamental grasses are almost limitless. At the center of pots, they lend height and drama. In the middle of a perennial border, they add a different layer of texture and color. And when the weather turns in the fall, their golden hue brings even more delights for the eye.
They are a gift that keeps on giving in your outdoor spaces, which is why we love them and wanted to share this 'Top Tip' with you.
All my best,
Claudia