Upcycle Your Recyclables
---
By now, most of us are doing our best to recycle on a daily basis. With more and more products being packaged in recyclable materials, it's increasingly important that we avoid filling the landfills. But, what if we could upcycle some of our recyclables? At CMFTO, we like to get creative in our repurposing, and it's no longer limited to furniture and home decor.
This week, we're sharing a simple idea for repurposing a common recyclable that many of us use on a regular basis: lettuce containers.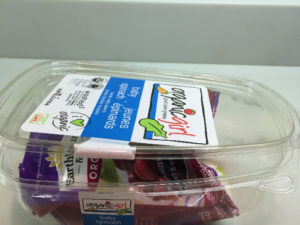 Not only can you wash and rinse the container to use again for your loose lettuce purchases, or other vegetables, but you can also use the container to store your frozen produce. In this instance, a lettuce container makes the perfect home for a bag of frozen cherries, and it's stackable for easier storage!
---
Bonus: Red Smoothie Recipe
With Valentine's Day just around the corner, we thought you'd like a perfect recipe for a red smoothie, made with those frozen cherries! It's one of our favorites!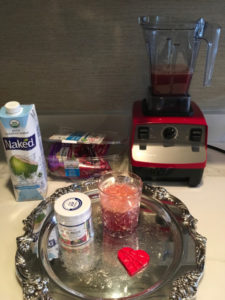 1 1/2 cups – Organic coconut water
1/2 cup – Frozen organic cherries
1 scoop – Dr. Gundrys Vital Reds
3-5 Ice cubes
Directions:
Place everything into your Vitamix, or favorite blender, and pulse until well combined. To make it creamier, add yogurt or soy milk.
(To give it an extra kick of delicious nutrition, you can add kale or spinach, which will make it a bit more brown than red.)
All my best,
Claudia