Clearing Out the Clutter
---
That's a wrap! Thank you for joining us for our 6th annual clutter challenge. Every April for the past six years we have dedicated the entire month to addressing the clutter in your home. From medicine cabinets to toy collections, we hope our step-by-step approach has proved valuable.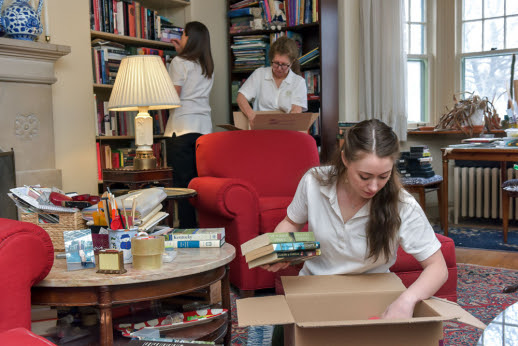 Of course, we know it's never easy to address years of accumulation, which is why our associates specialize in helping you make the most of your home whether you're preparing for a move or staging to live.
If you need extra help getting started, contact us. We love what we do, and we love making your life easier. If you missed any of this year's clutter challenge newsletters, you can revisit them here:
Plus here is a handy list with all of our previous topics:
We hope you enjoyed this year's clutter challenge, and we look forward to bringing you more tips and inspiration on how to make the most of your home in our weekly newsletter.
All my best,
Claudia