How to Organize Your Kitchen in 4 Easy Steps
---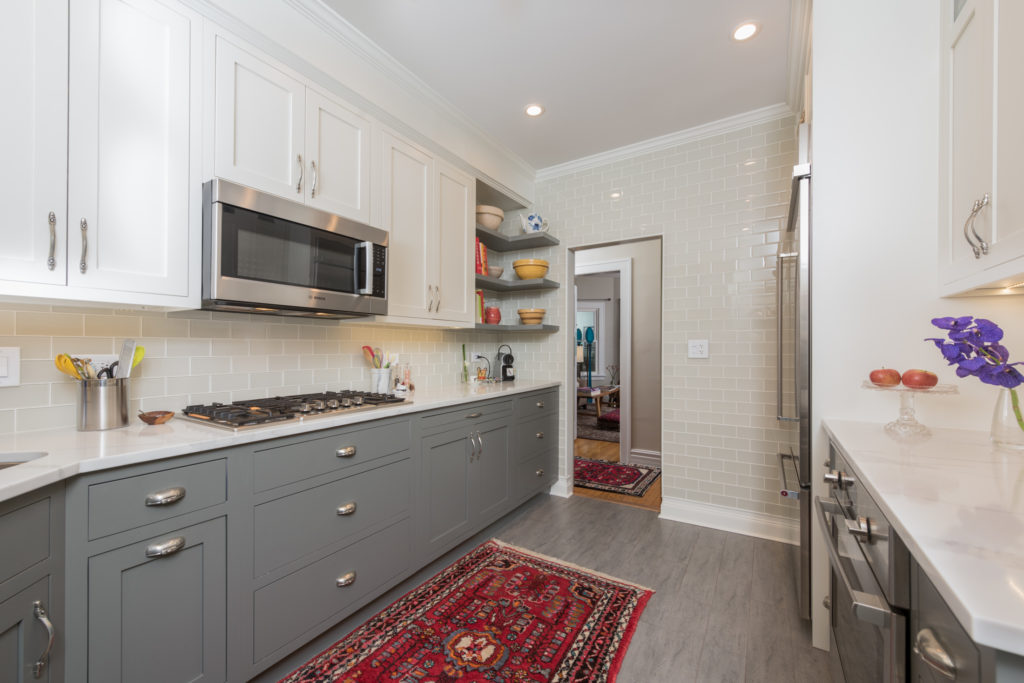 Having a well-organized kitchen pays instant dividends — from saving time when you're preparing meals to enjoying your favorite serving dishes more often. (If you're like us, you've been dining in more often. Why save those "special" pieces for holidays?)
To get started on organizing your kitchen cabinets, shelves, and drawers, follow these simple steps:
Remove items from their storage spots. Working section by section, remove your dishes, cutlery, serving pieces, etc. from your cabinets, shelves, and drawers and place them on a table or countertop. This will allow you to take inventory of everything that's in your kitchen.
Wipe down your cabinets, shelves, and drawers. Using mild liquid soap and a damp sponge, clean all of your storage areas.
Sort and edit. Work through each type of item — for example, chef's knives or storage containers — and decide if it has a place in your soon-to-be reorganized space. Consider these three categories when deciding:

Keep: If needed, clean any "keepers" before putting them away.
Recycle or throw away: Use this option for damaged or broken items.
Donate: Unwanted kitchenware, such as dishes you no longer need or a blender you haven't used in years, are wonderful items to donate.

Replace / re-organize items. Now, for the satisfying task: putting everything back in order. We recommend the "like with like" approach, grouping items such as baking supplies together. Additionally, try putting things where they'll be easy to reach when — and where — you need them. For example, we enjoy setting up coffee or tea stations on the countertop in an attractive arrangement. After all, you'll be using it every day!
At CMFTO, we offer editing and organizing services that go well beyond simple "decluttering" to help you maximize any space, including your kitchen. Our team would be happy to help you make the most of your home today!