Introducing: OFFICE BOXED
---
"Work From Home" has taken on new meaning for many of us as we have had to be creative about our space. Many clients have reached out to ask for quick and easy solutions. We helped them identify underused spaces that could be easily converted into home offices… and OFFICE BOXED was born.
---
What is OFFICE BOXED?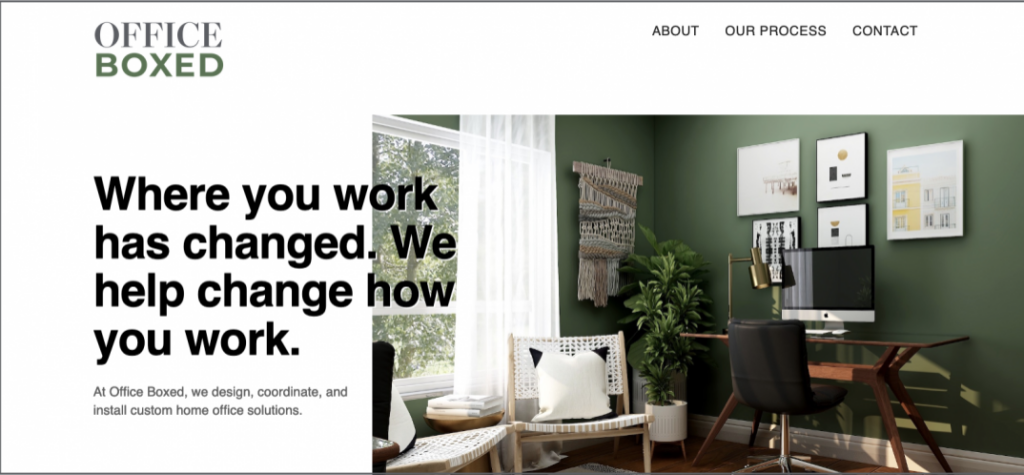 OFFICE BOXED is a new service we are offering to help you make the most of your home. Together, we look for the best place in your house to carve out a dedicated workspace. This may be a guest room, a partially empty closet, or a basement corner that can be reconfigured.
Once we have identified the ideal area, we design, plan, and install a custom office specific to your needs and budget. We consider everything from start to finish, in order to provide you with the best possible solution to working from home. Your new office will reflect your style and be a fully functioning space from which you can work.
---
A Recent OFFICE BOXED Office
We begin with an assessment of the identified space, and take all measurements needed to create a blank canvas for your new home office, including addressing lighting and storage, as needed.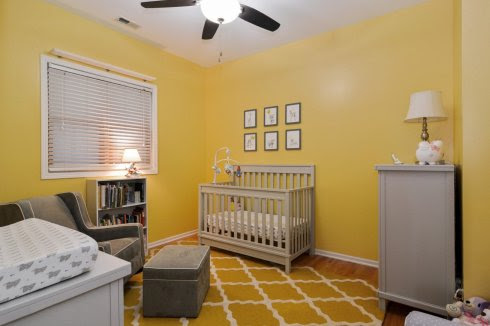 After working with you to make a detailed list of your needs and style preferences, we create colored renderings of your new space. This step allows you to envision what's possible and make any changes to the design before we move forward.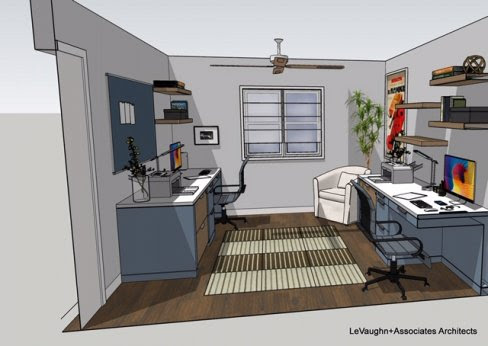 The final result is a home office you can call your own. Customized to your preferences, each Office Boxed office is unique, drawing on the aesthetic of the home owner.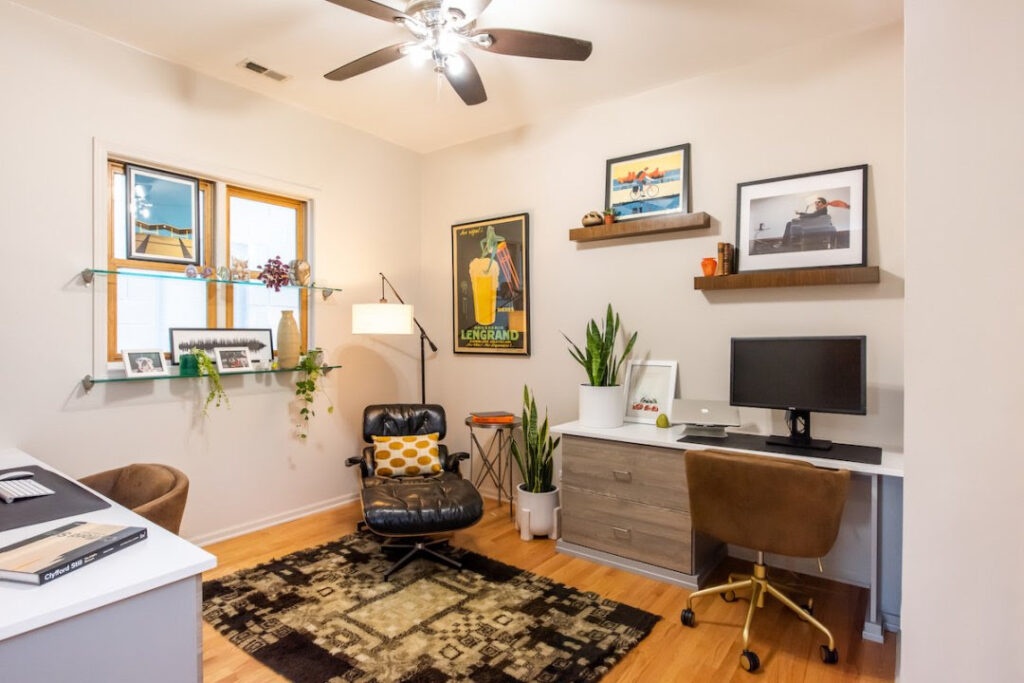 ---
"When the pandemic hit and my husband and I both found ourselves working from home, it became abundantly clear that we needed a more permanent home office solution. Claudia and her team transformed our spare bedroom into a space that felt bigger, looked more professional, and most importantly, was perfectly suited for both of us to use on a long-term basis. The entire process from initial consultation to sketches and renderings to designs and installation was easy, professional, and seamless. We're thrilled with our new space and can't say enough good things about Claudia and the Office Boxed service."
– Viv deBrauwere
---
Working from home has been challenging for many. Having a dedicated space in which to work can make all the difference in both productivity and satisfaction. Whether it's an entire room or a converted closet, we can help you make the most of your space and provide you with a solution to meet your needs. Visit OfficeBoxed.com to learn more.
All my best,
Claudia