Staging the Family Home | Part 2
May 14, 2020
---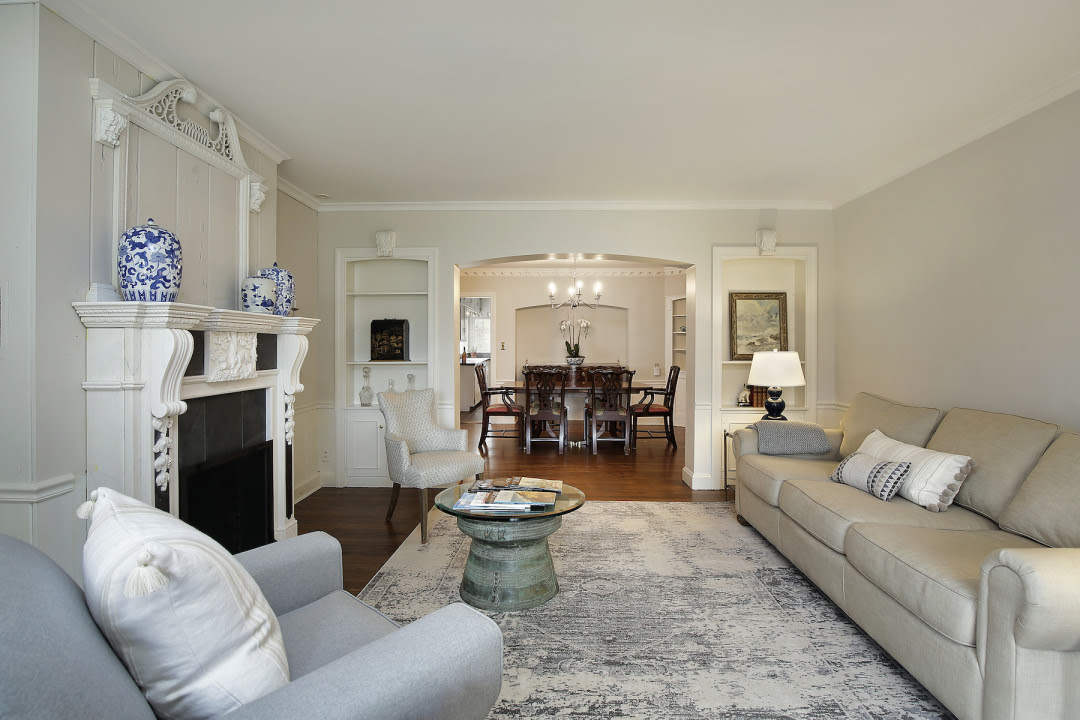 Last week we shared the "Before" images from a recent project with you. (If you need to refresh your memory, click here.) After only three weeks, we were able to completely transform this home and get it ready for market.
Read more
Staging the Family Home
May 7, 2020
---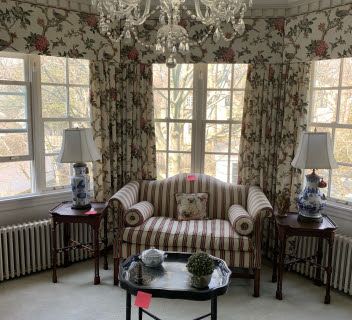 Often we hear when helping a client with editing, packing, organizing and staging their home is "I couldn't have done this without you!"
We know how hard it is to look at treasures and decades of history in the family home and have to decide what stays and what goes.
Read more
Staging to Live™ Tips for Your Home
March 31, 2020
---
Earlier today, Carrie McCormick, an @properties Luxury Broker in Chicago, interviewed Claudia to discuss top tips on what you can do to prepare your home for market, before you need to list it.
Read more
Why Words Like 'Rightsizing' Matter
February 6, 2020
---
(Hint: you're not 'downsizing' or 'smart sizing' for a reason)
Words Matter.
I remember learning this lesson a long time ago, but it was only when I started CMFTO that it really hit home just how important it was to use the right words.
Read more
"Right Time, Right Size, Right Place" – An Invitation
January 23, 2020
---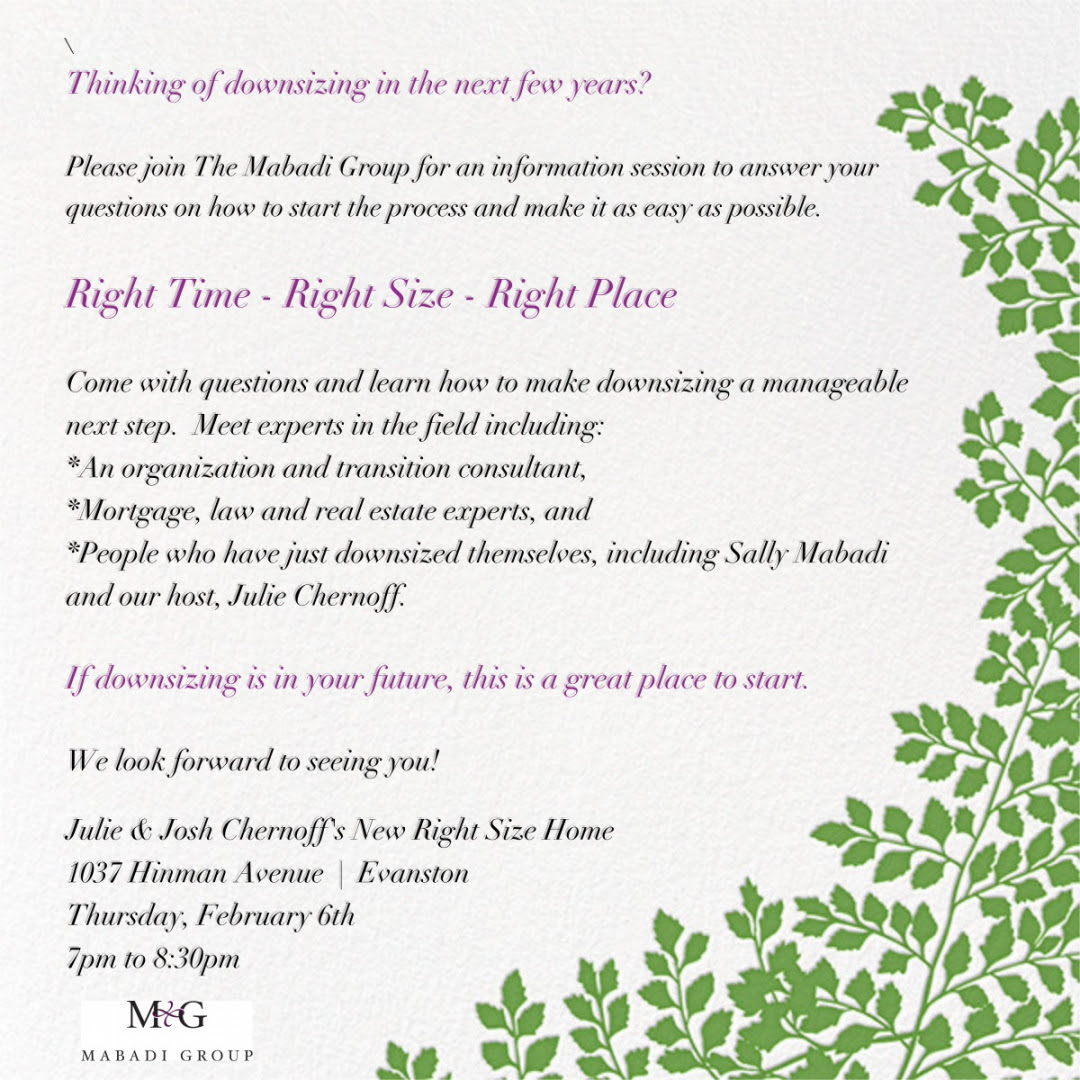 Has the thought of rightsizing left you with unanswered questions? If so, we can help.
Sally Mabadi and I will be hosting an evening discussion on Thursday, February 6th at 7:00pm in Evanston.
Read more